Grain Cereals with Cherries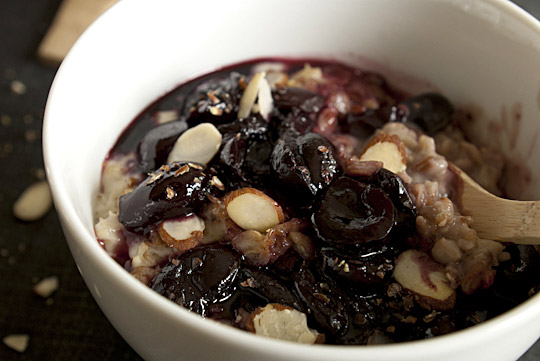 Every summer, I purchase some Okanagan cherries from a local farmers' market and indulge myself with a big bowl of fresh cherries in the warm afternoon. But being an urban farmer, there is always a thought for winter season in mind. So I freeze the rest for a cold morning in winter to enjoy this recipe. I repeat this process every weekend until cherries are out of season. I do the same for all those heat loving stone fruits. You will come to appreciate this when there is nothing but rain!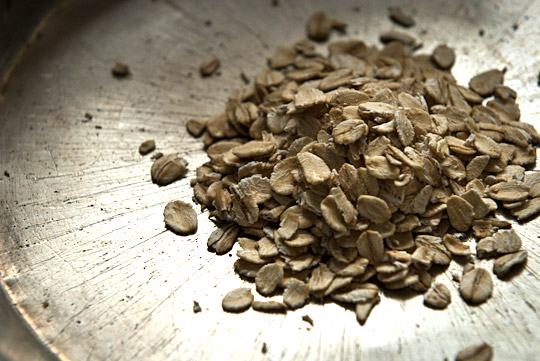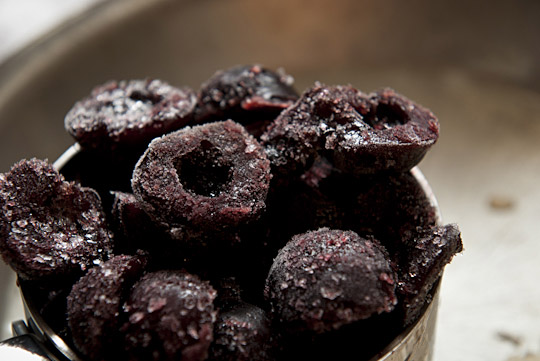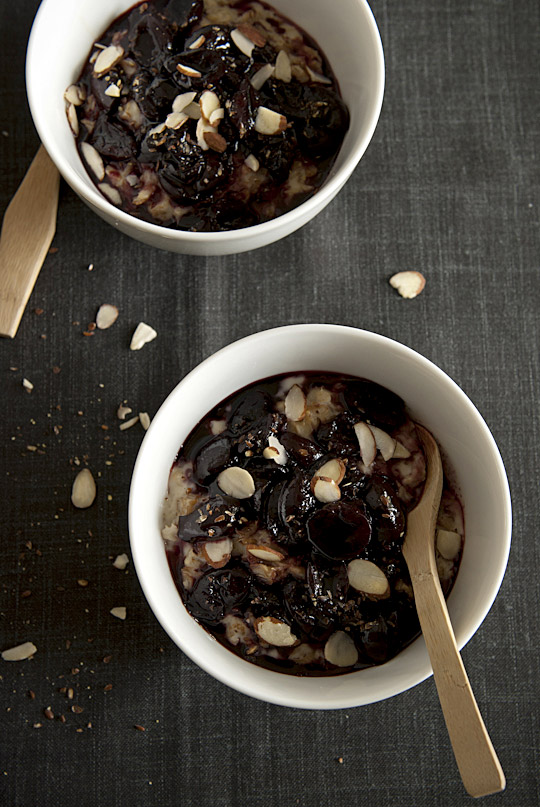 Grain Cereals with Cherries
Serves 2
1/2 cup rolled oats
1/2 cup rolled rye
1 tablespoon butter
2 1/2 cups almond milk
1 tablespoon cane sugar
Pinch of salt
Cherry sauce
1 cup fresh or frozen cherries
1 tablespoon cane sugar
1 teaspoon vanilla extract
*Add 1 tablespoon water if using fresh cherries
Topping
Ground flax seeds
Handful of sliced almonds
Heat a sauce pan with butter and toast the grains well over medium-high heat till you smell the aroma . Stir continuously for 7 to 10 minutes so as not to burn them. Add almond milk, bring to a boil then add sugar and a pinch of salt. Turn the heat to low, continue to stir and cook for 12 to 15 minutes or to your liking. I like it thin so I stop the heat when there is still some liquid left, about 12 minutes. In the meantime, place cherries, sugar and vanilla extract in a small pan and cook for 6-8 minutes over medium-high heat. When cherries have softened and the juice becomes syrupy but not dry, remove from heat. Serve the cereal in a bowl and drizzle cherry sauce on top. Sprinkle flax seeds and sliced almonds over top.