Blood Orange Roasted Chicken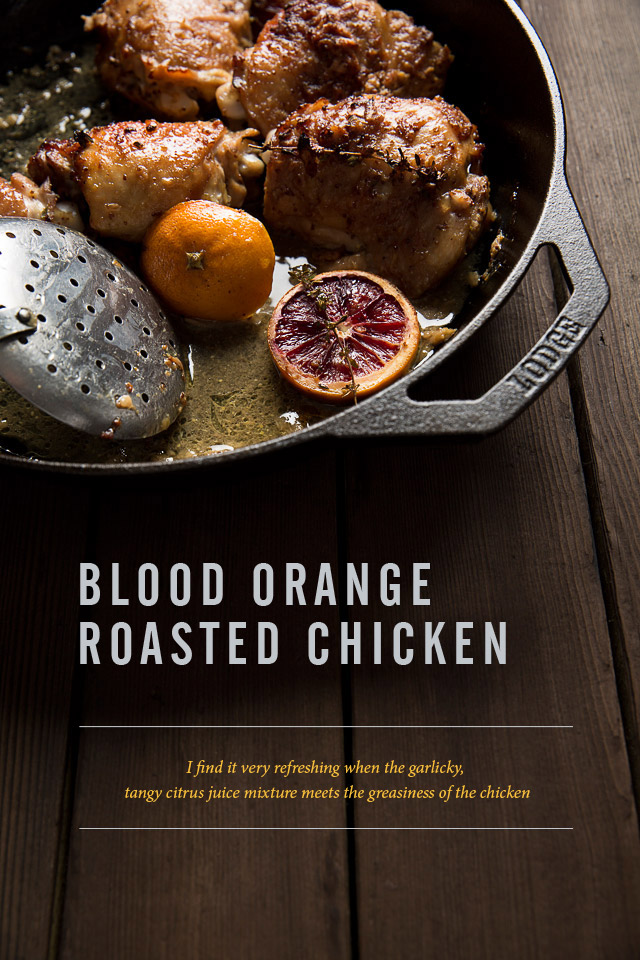 I thought I would quickly throw together this amazingly satisfying recipe for a weekend meal idea since we really enjoyed it! It's the blood oranges! It's the chicken thighs!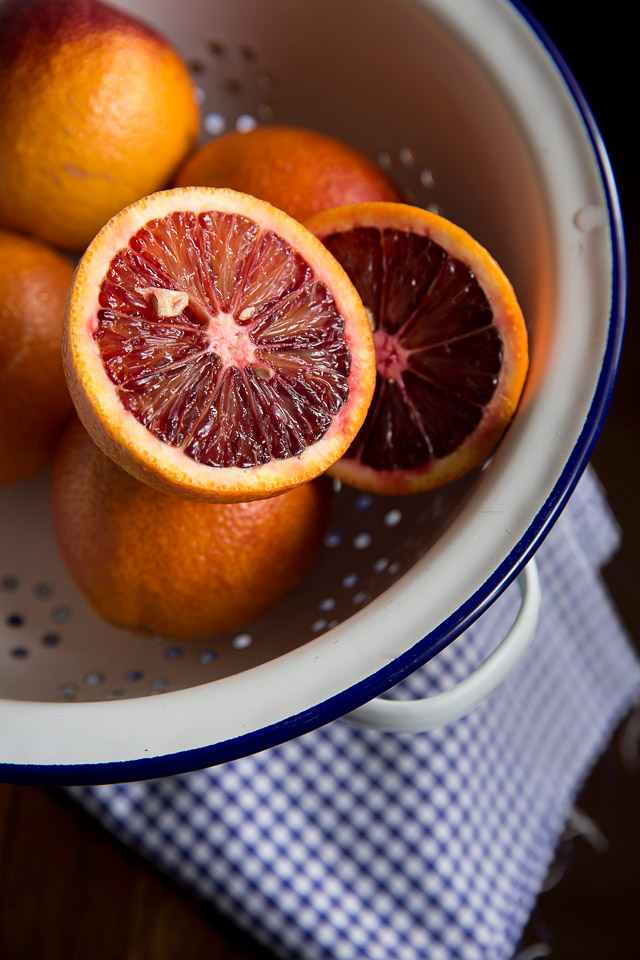 What is your pick-me-up food when you are under the weather? Mine is Japanese mandarins. While laying on a thick futon, fighting a high fever for a few days during our Japan trip, that was the only thing I wanted to eat. They possess just the right juicy sweetness plus plump succulent meat with great acidity. They are tiny yet burst in your mouth: just a perfect fruit to quench one's thirst. Coincidentally, Ninomiya, the suburb where we stayed with my sister, is one of the country's most important producers of Japanese mandarins. Upon recovery, I truly enjoyed the crisp walk weaving through the orange fields under the sun.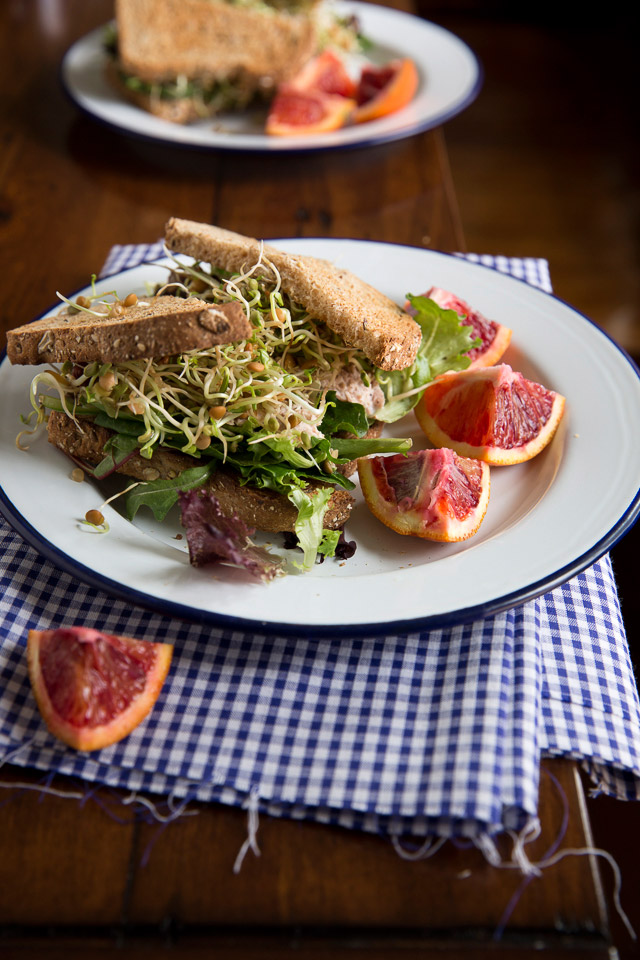 Those days seem already a faraway memory, so I tried to find my beloved mandarins in a local market in order to savour their unique flavour once more. Unable to find  the Japanese variety, I discovered red hued blood oranges instead. I simply could not resist their scent so I brought some back home with me. I ate some raw, slurped their flesh and paired them with roasted chicken for supper. I find it very refreshing when the garlicky, tangy citrus juice mixture meets the greasiness of the chicken. Another quick and easy yet delicious dish following my last post! The next day, I nestled the reheated leftover chicken pieces on the freshly cooked spaghettini, squeezed the roasted slices of blood orange over top and drizzled it all with the gravy. It was really an unexpected treat after having been soaked during a cold rainy night.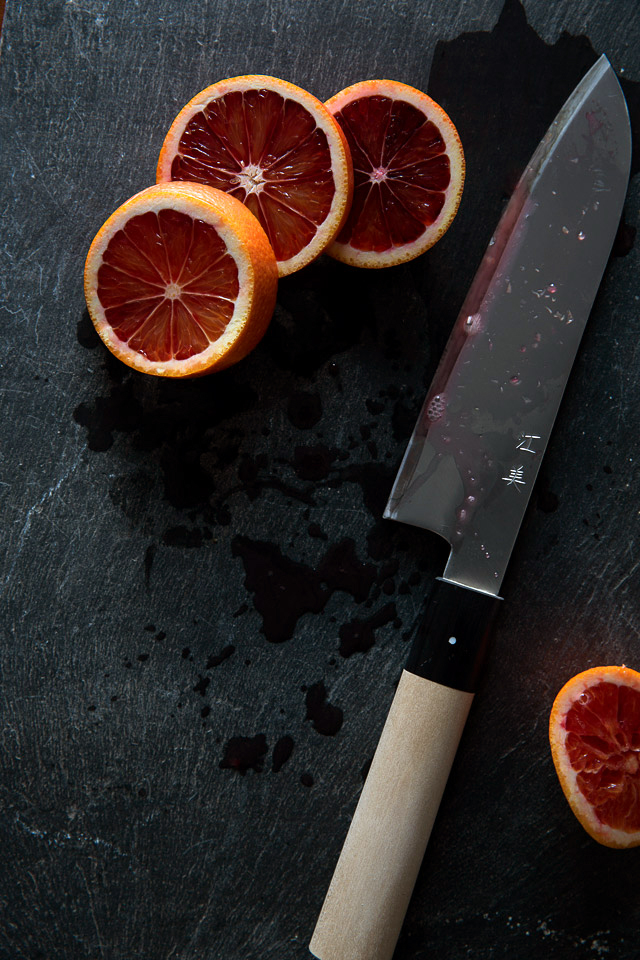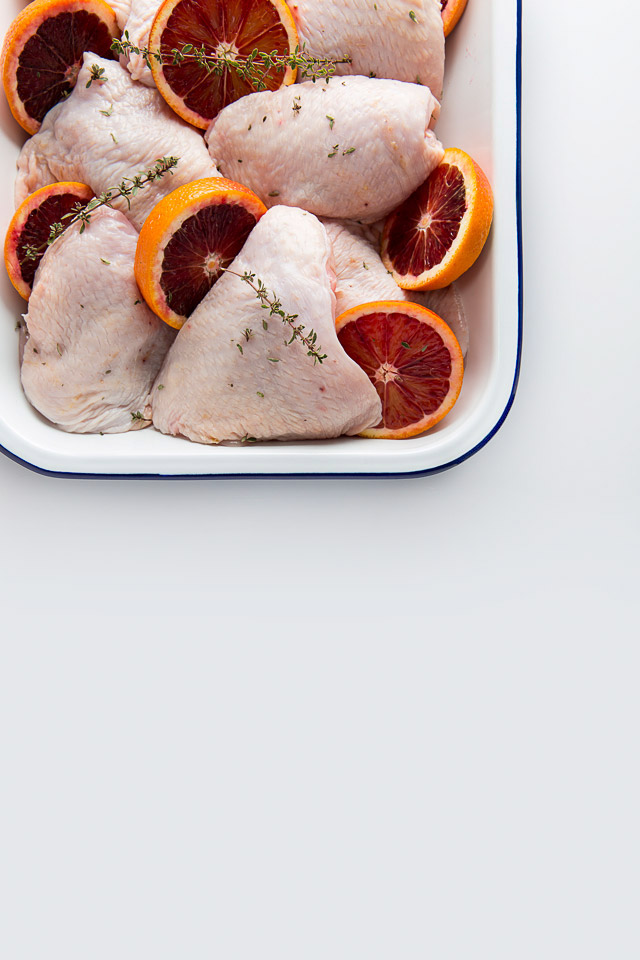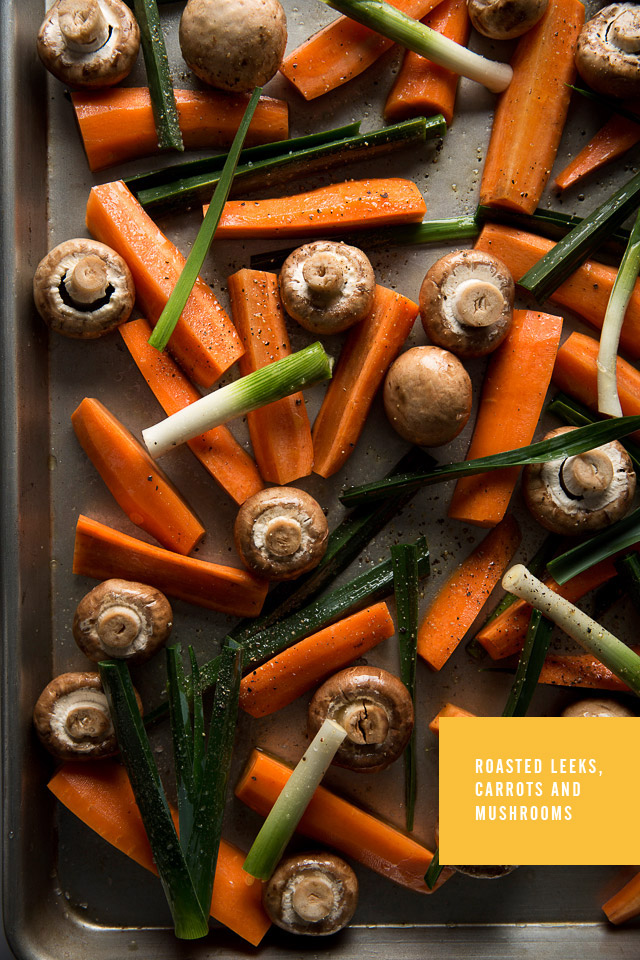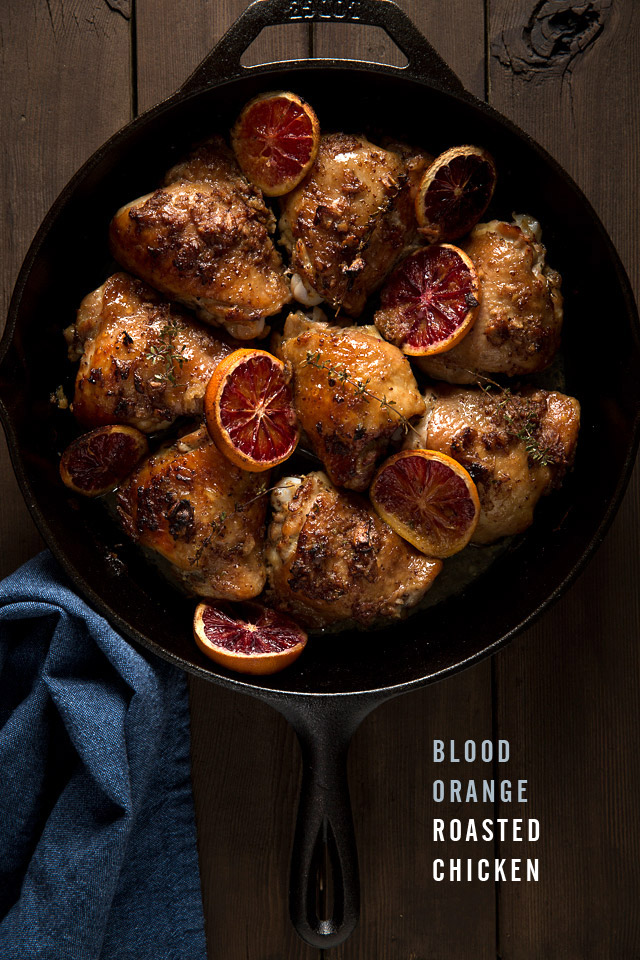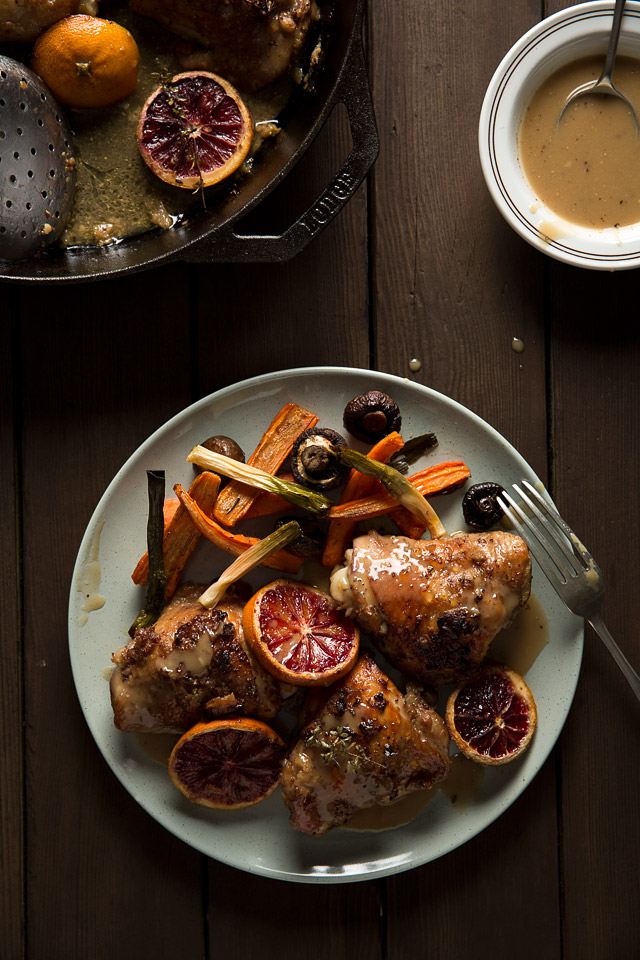 Blood Orange Roasted Chicken
Serves 4
2 ½ pounds chicken thighs, bone in and skin on
Marinade
3 garlic cloves
½ teaspoon sea salt
1 tablespoon smooth Dijon mustard
1 tablespoon whole grain Dijon mustard
3 tablespoons soy sauce
½ cup freshly squeezed blood orange juice (about 2 -3 oranges)
1 tablespoon white wine
3 tablespoons olive oil
Few sprigs of thyme
2 blood oranges, sliced into ½ inch thick pieces
3 tablespoons all purpose flour for gravy
Using a pestle and mortar, mash the garlic. Slowly add the salt and make into a creamy paste. Add the mustard and combine well. Transfer into a small bowl and add the soy sauce, orange juice, wine, oil and thyme. Mix well.
Rinse the chicken pieces and pat dry. Marinate them in the orange juice mixture in a large rimmed dish. Cover and refrigerate for at least 4 hours. Turn the meat upside down to ensure that it thoroughly marinates when half way done.
Preheat the oven to 325F. Place the chicken and sliced oranges in an ovenproof large heavy bottomed pan, making sure the thighs are not overlapping; pour the marinade liquid over top. Roast for 45 to 50 minutes, or until a thermometer inserted in the thick part reads 165F. Baste the chicken a couple of times during the roasting.
Transfer the chicken to a serving platter and make gravy. Add the flour to ½ cup water and stir well. Whisk the flour mixture into the remaining liquid in the pan and bring to a boil. Stir constantly and continue to boil until the desired thickness is achieved.
Serve with roasted orange slices and gravy sauce.
Roasted leeks, carrots and mushrooms
Serves 4
4 large carrots, cut in half and quartered lengthwise
2 leeks or a bunch of baby leeks, cut into 2 inch pieces and halved lengthwise if thick
2 cups mushrooms, washed with ends removed
2 tablespoons olive oil
Salt and pepper
Coat the vegetables well in oil, salt and pepper. Place them in a baking sheet and roast in the 325F oven for 30 minutes, or until the vegetables are tender.
Serve warm.