Black Currant Trifle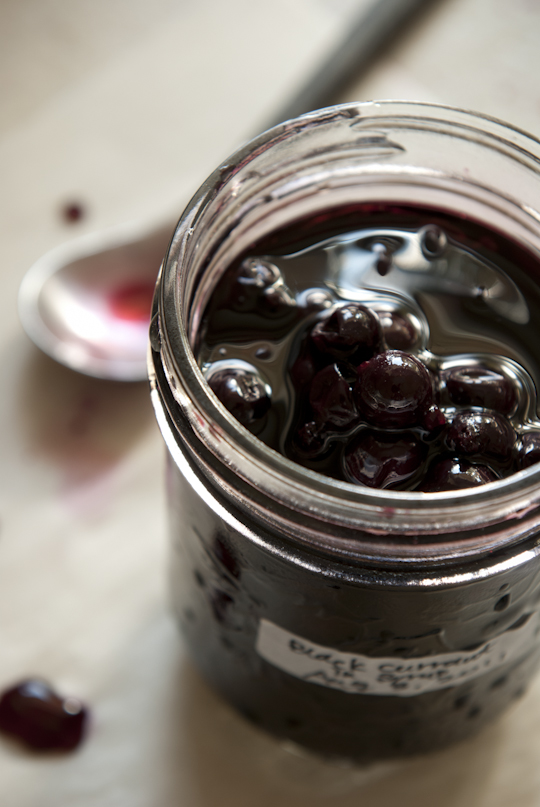 I love reading Nigel Slater's cookbook. Just flipping through the pages makes me very hungry. Although I may not have all the ingredients from his recipes, I try to find something else locally and it always works. As I was looking for a way to use my black currant preserve that I canned last summer from my garden, Nigel's delightful trifle was just perfect. It took me a while to complete the trifle, but it was worthwhile! We ate a plateful for the afternoon tea and didn't need supper at night. It was deadly delicious, but I won't tell you the recipe. It almost killed me, yes, that heavy… Instead, I would serve the preserve over a bowl of a quality yogurt next time.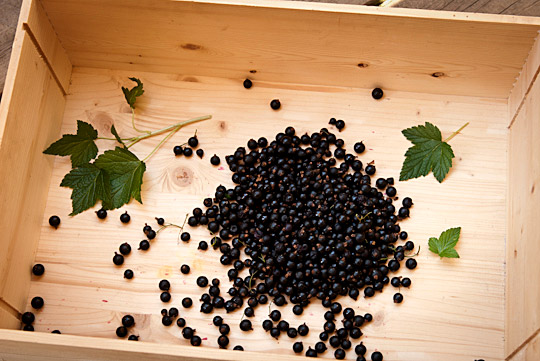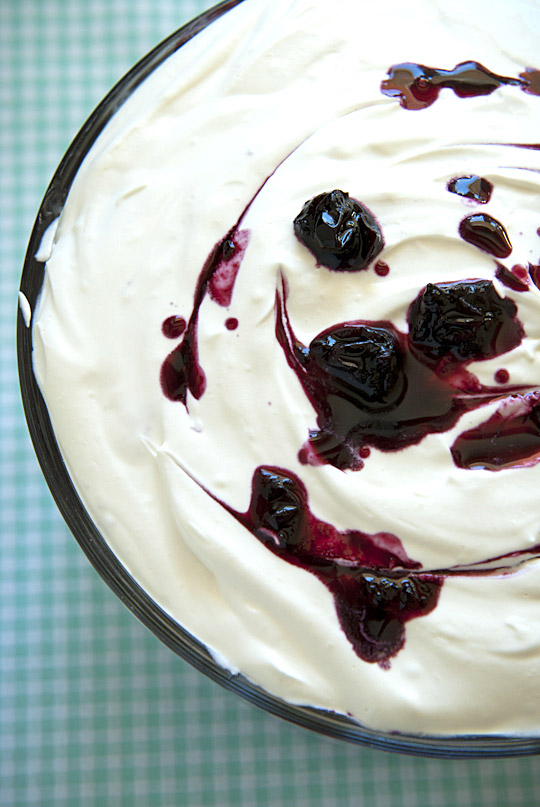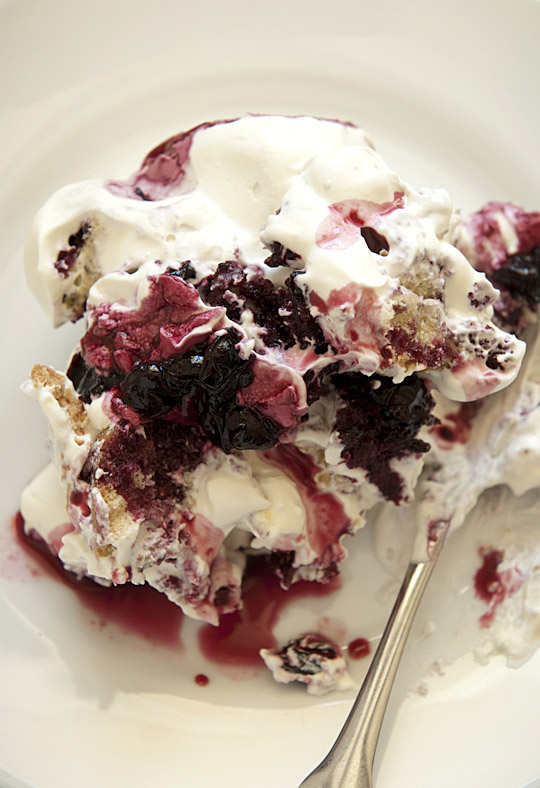 Black Currants Preserves
Makes four 250 ml jars
3 pounds black currants
2 1/2 cups water
1 cup cane sugar
Sterilize the jars.
Place the sugar and the water in a pan, heat to dissolve the sugar and boil until it becomes syrupy.
Wash the currants, remove any stems and put the fruit tightly in the jars.
Pour the syrup over the fruit to the top leaving 1/4 inch from the brim. Screw on bands snugly but do not over tighten them.
Place a heavy tea towel in the bottom of a large pot that is taller than the jars to keep the jars from having direct contact with the bottom. Fill the pot with warm water and submerge the jars. Make sure there is enough water to cover them by at least 1 inch.
Turn the heat up to bring the water to a boil and continue boiling for 10 minutes.
Remove the jars without tilting, place them on a tea towel and cool undisturbed for 24 hours. In the mean time, remove the screw bands, wipe and dry them and replace on jars.
The preserves last about one year. Refrigerate once opened.