About Me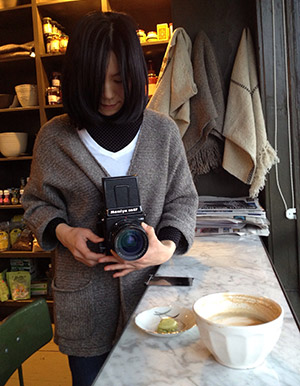 Welcome to goboroot. I'm Emi Uchida, and I love photographing beauty. In my early teenage days, I used to carry a little Canon camera that one of my uncles bought for me on my birthday. I hopped on my bicycle, searching for the horizon, and finally discovered my own place to shoot ever changing sunsets in the midst of Tokyo.
Later, I was drawn to the floral industry, where I worked as a floral designer in search of beauty again, trying to find a place to express something inside of me. In 2000, I wanted to learn more advanced techniques from European floral designers, so I emigrated from Tokyo to Vancouver to pursue this dream. I worked for different flower shops, and later went back to school to become a horticulturist. Next, I became an organic gardener/ urban farmer and started photographing my creations.
Yes, twenty years later, I picked up a camera again, this time more seriously. I came full circle when I finally found a place to express myself through a lens with photography. I also cherish growing food, cooking homemade meals with fresh seasonal ingredients and styling them all! I started cooking at the age of 11 out of necessity because my mother left my twin sister and I when we were about 4 years old. I have learned cooking by watching my grandma in her kitchen and by eating her traditional Japanese dishes and Westernized meals. She has always been my inspiration!
Almost all the vegetables I use are organically grown in my garden, which is located in a plant hardiness zone 8, within the Greater Vancouver area, BC. That's where I live with a long time partner and two four-legged friends. There are things that I cannot grow due to the space and the climate, so I support local farmers of all kinds and truly relish their beautiful artistry.
In 2012, I started this blog as a way to share my everyday life through food with my family in Japan, especially my twin sister! I hope to share this experience with you through my everyday healthy recipes and occasional indulgences. I would appreciate your comments and feedback, so please feel free to send me a message sometime!
And for those of you who wonder what gobo is, please check this post.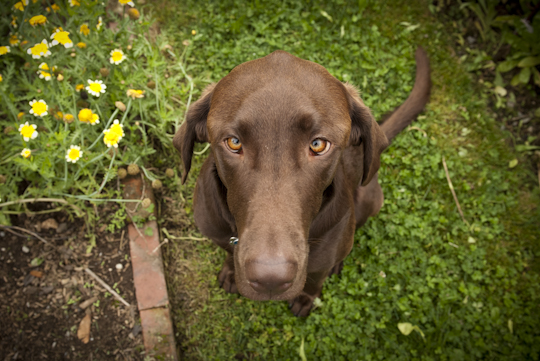 All photographs are taken by Emi Uchida, unless otherwise noted. All images and content are copyright of Emi Uchida and cannot be used without permission. If you want to use my images, please contact me at info(at)goboroot(dot)com.