Treasure Box in the City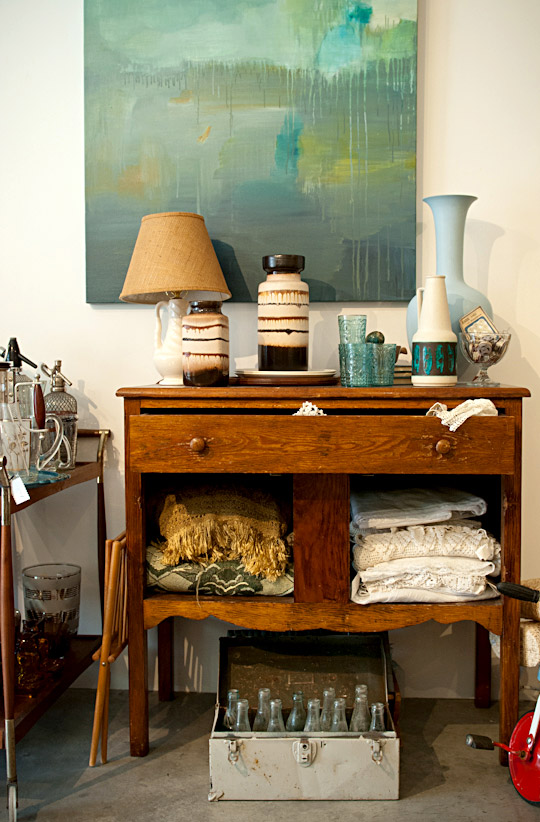 I finally had an opportunity to visit a beautiful gallery/ boutique called Heather Ross [ in house ], located in the heart of South Granville, Vancouver's art and antiques district. I stood at the entrance, mesmerized by all the gorgeous antiques, Heather's inspiring paintings and photography. As soon as I came in, Heather gave me a very friendly welcome..  As we talked, I learned about her time in France and her extensive knowledge of French antiques, as well as details about her career as a professional photographer.
Heather's boutique has white walls adorned with her earthy coloured intricate paintings, and a rustic wooden table as well as a lot of textured materials like marble, glass, metal, fur, and fabrics. All of those pieces, including a lovely little piece of handmade antique lace, drew me into her artistic world. As I have a soft spot for French antiques, especially, little crafts that have stories behind them, I could not resist imagining the people who must have created or owned these items long ago.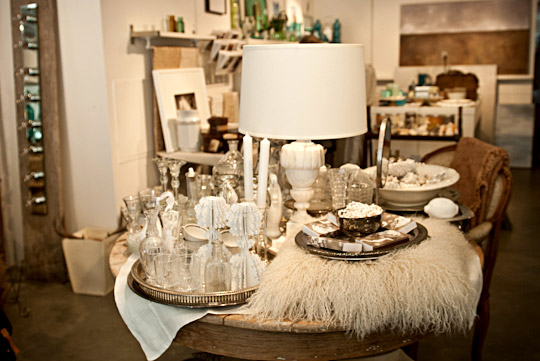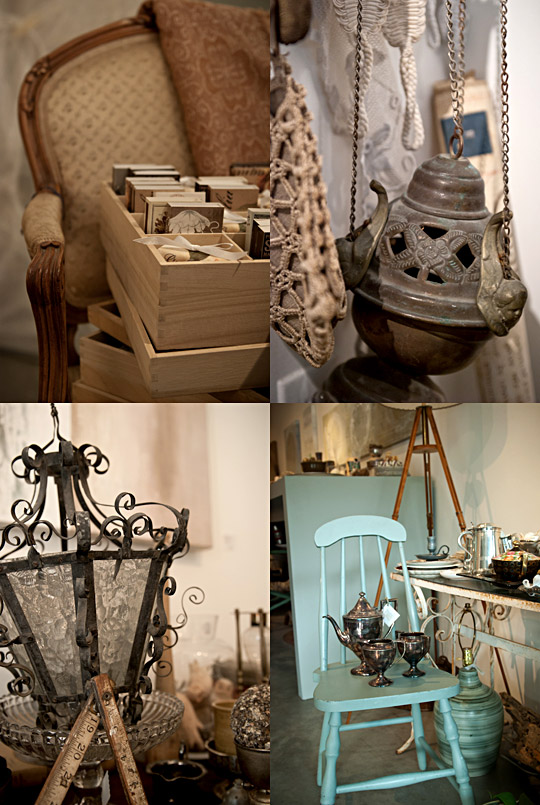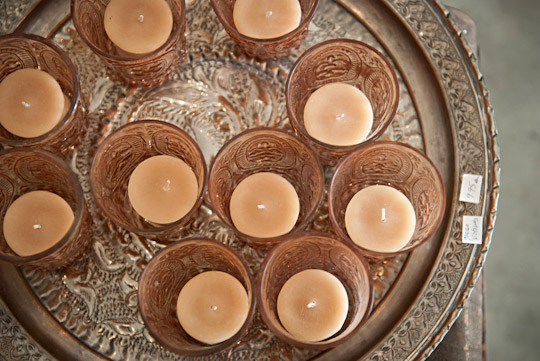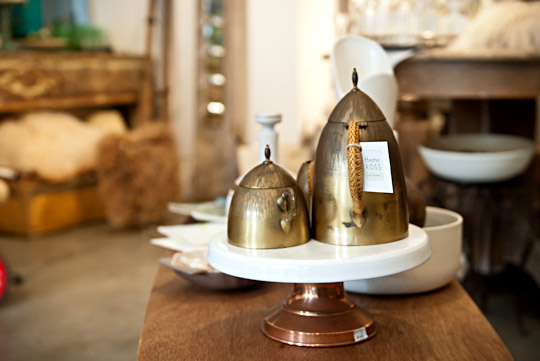 Heather gave me a tour of her gallery, showing me beautiful Limoges, plates, an intricate cake stand and so many more delightful treasures.  If you love decorating your home with tasteful antiques, this is the place for you!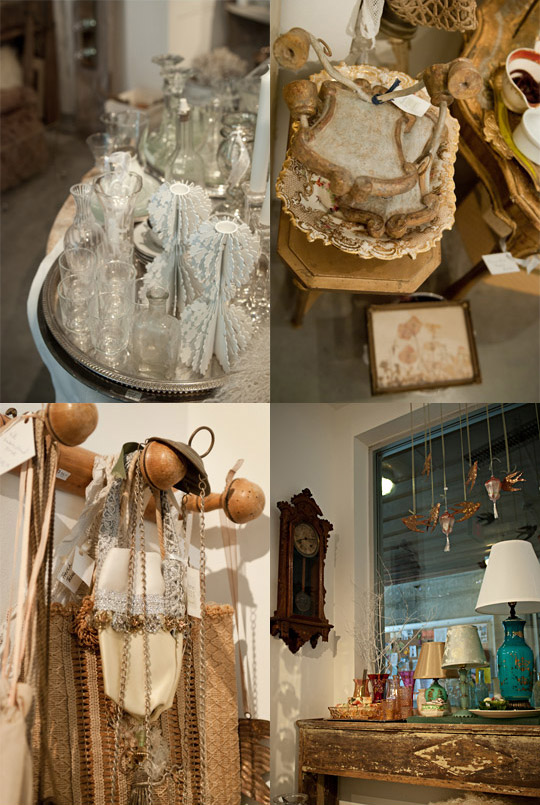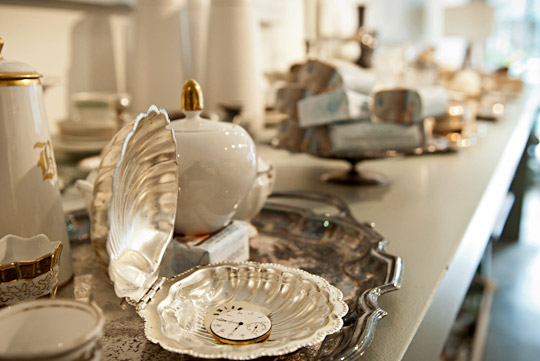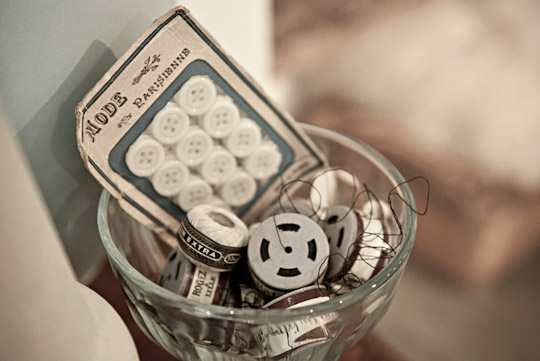 Thank you, Heather, for the opportunity to photograph your boutique!  I feel so fortunate to have met her and been able to enjoy her beautiful artistry. Visiting her unique and inspiring gallery made for a very special day.