Kabocha Gratin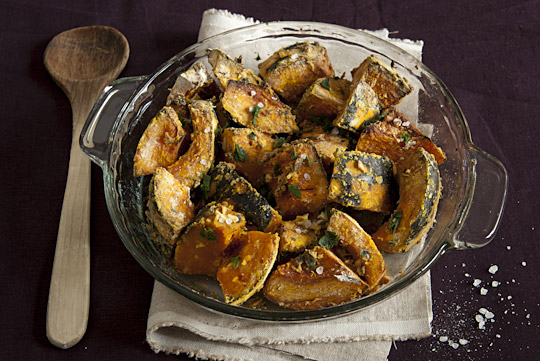 Since I grew up eating kabocha all the time, I have a sweet spot for it in my heart. When I started growing our own food, I made sure that it was one of winter squashes that I grow every year. Kabocha keeps well in a cool place until spring, so it has become our staple for winter months. It  has a nutty and sweet flavour that would be suited for both savoury and sweet dishes. Its dense texture makes a good candidate for tempura, as well as the gratin suggested in  this recipe.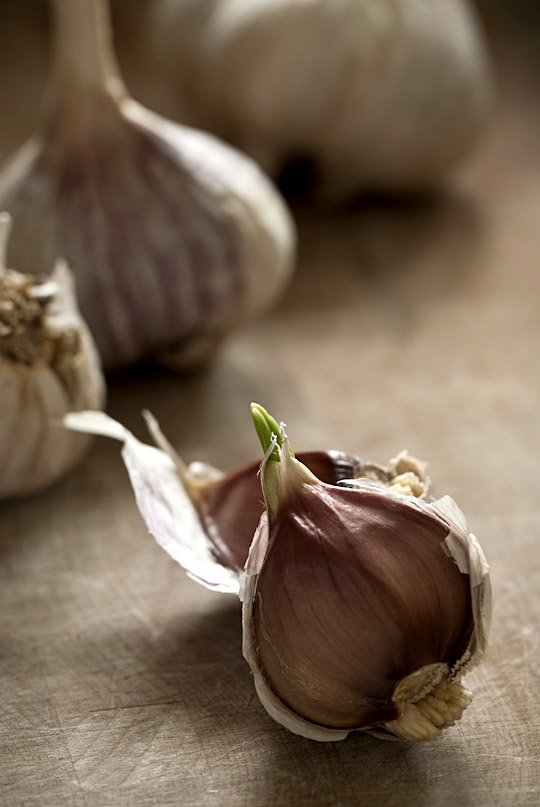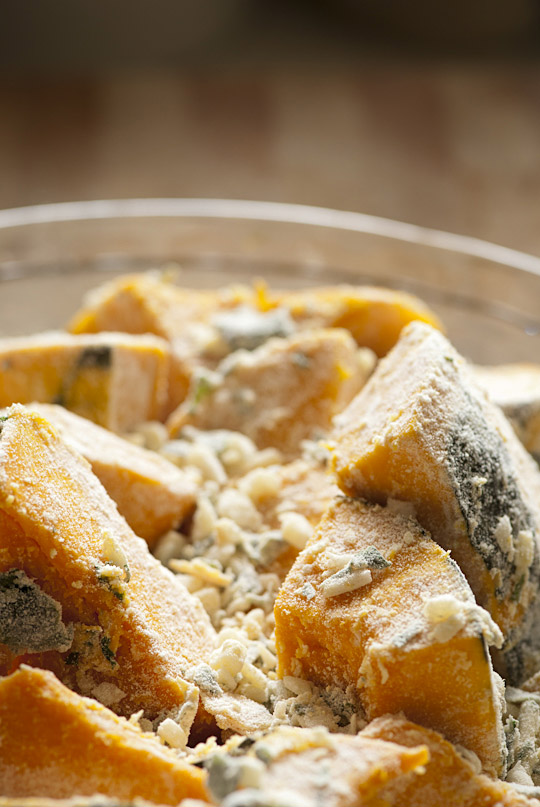 Kabocha Gratin 
Serves 4-6
3 pounds kabocha
3 to 5 garlic cloves, finely chopped
1/2 cup chopped parsley
Salt and freshly milled pepper
3 tablespoons flour
Extra virgin olive oil
Preheat the oven to 325F and oil a shallow baking dish. Partially peel kabocha leaving some skin for a nice presentation, and cut it into even-sized cubes about 1 inch each. Toss it with the garlic, parsley, salt and pepper. Add the flour and toss until everything is coated. Transfer the kabocha into the dish and drizzle oil generously over the top. Roast for 1 hour until the kabocha is nicely browned and soft when it's tested.
Adapted from Deborah Madison's Vegetarian Cooking for Everyone.