Official Spring Day and Arugula Pasta Dish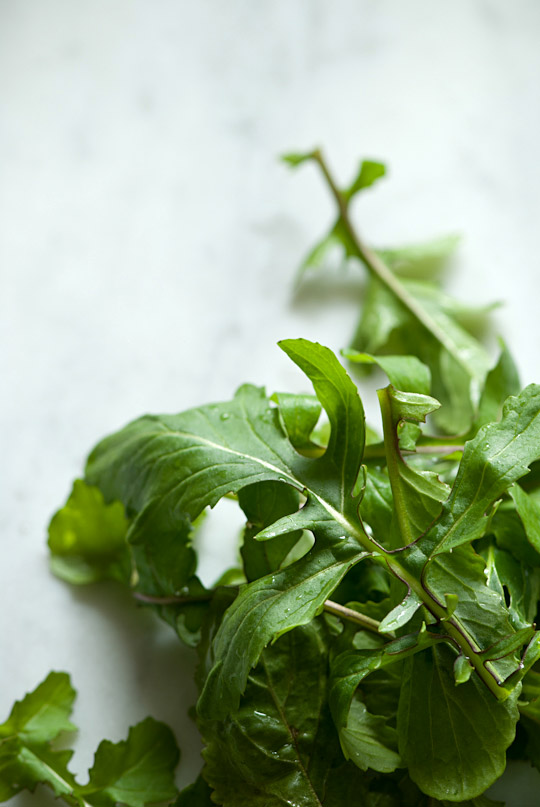 It is officially the first day of spring! My heart rushes when the sun peaks out through the clouds and birds start twittering in the balmy spring air. Arugula has been abundantly growing in a raised bed that I sowed under cloche at the end of last September, and I can see the young plants now, stretching all their leaves toward the sun as if they were yawning.. Early tulips are also in their prime among snowdrops and crocuses, making the garden vibrant with colour.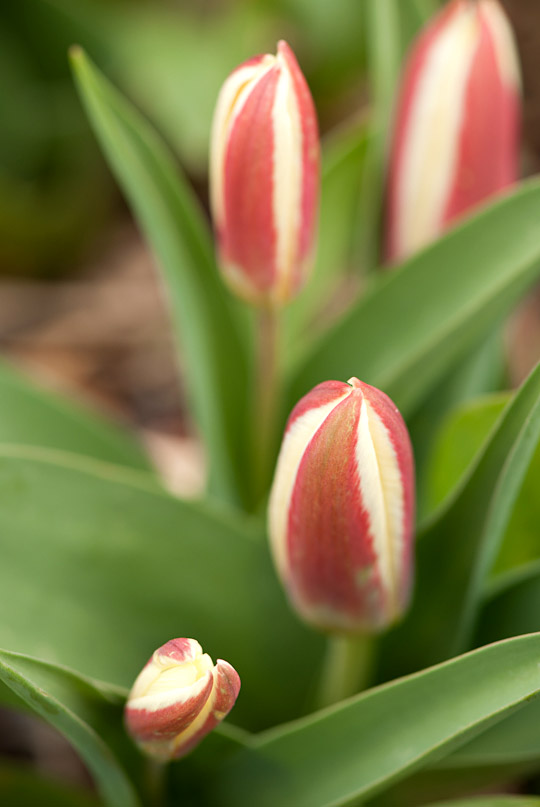 On the other hand, I get impatient knowing it is warm enough for weeds to start growing and spreading in my garden. Also, while the daytime temperature feels warmer, the ground is still too wet and heavy to work at all. Normally, I wait to sow seeds until the garden dries out (until mid-April for raised beds and early May for direct sowing in the ground), but this year it seemed to have rained and hailed so much in this area that to my dismay, it might take even longer than usual for the ground to be worked. So instead of waiting, I decided to get a head start and sowed seeds for indoor growing.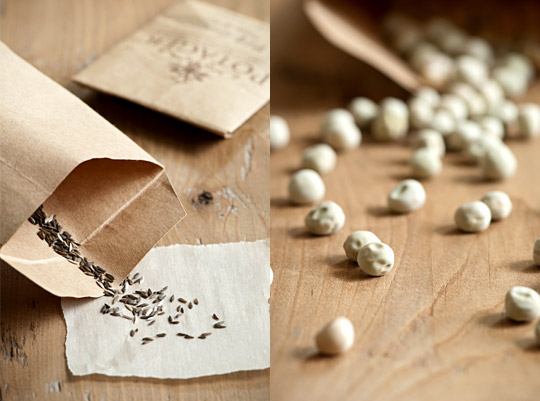 There are so many plants I want to start indoors yet so little room inside of our house, so I have to do a race with one kind of vegetables after another, filling a 4 tier shelving unit with grow lights, and controlling the temperature and humidity (when possible). But most importantly, I have to protect the young plants from our four legged grazers during our absence. If you have a windowsill that receives a full day of bright light (about 8 hours), you do not need grow lights. Simply place your seedlings in a bright warm area of your house and grow them until they have a few large leaves and the temperature gets as warm as 15 C outside. I move them out to a small greenhouse or a cold frame outside when the seedlings become strong enough to survive in order to create more room for other seedlings to grow on the shelves.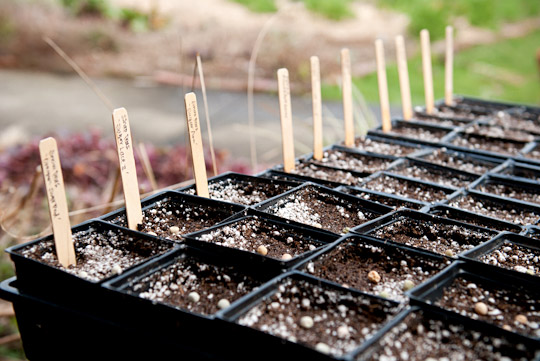 Following the onion seedlings that I sowed last week, I also sowed various types of lettuce and different kinds of snap peas and snow peas. In the meantime, I made a pasta dish for lunch with a big bowl of freshly harvested arugula. I cooked the pasta in a well-salted, boiling pot of water to al dente, and drizzled good quality extra virgin olive oil on top, then tossed everything with arugula leaves and sliced rosemary ham. To finish, I used a dash of cracked pepper and salt, grated parmesan cheese generously over top and drizzled a dash of the olive oil over it all. I like the simplicity of this dish, which allows you to enjoy the tender, nutty favour of freshly harvested arugula. Toasted pine nuts would've made it fancier, but I didn't have any.