Lasagna with Pumpkin and Sage Infused Béchamel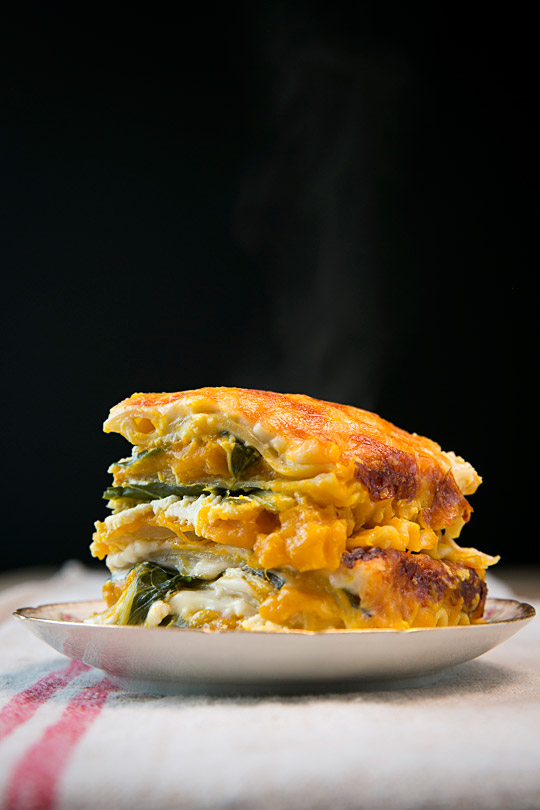 We take for granted many things in our lives. One food-related thing that I had taken for granted for a long time was always having a good lasagna on hand. Growing up in Japan, I experience no nostalgic memories related to lasagna from my childhood. When I came to Canada years ago, I quickly noticed that there was always a lasagna dish at every dinner party I went to. They varied in flavours and styles, but it was a staple for gatherings. So I didn't have an urge to make Italian friends in order to learn the very best of their grandmas' inherited recipes. Plus in recent years, my partner's culinary repertoire has expanded to include a delectable lasagna, so I've let him take charge when it comes to creating a good, homey cozy dish in the pasta category.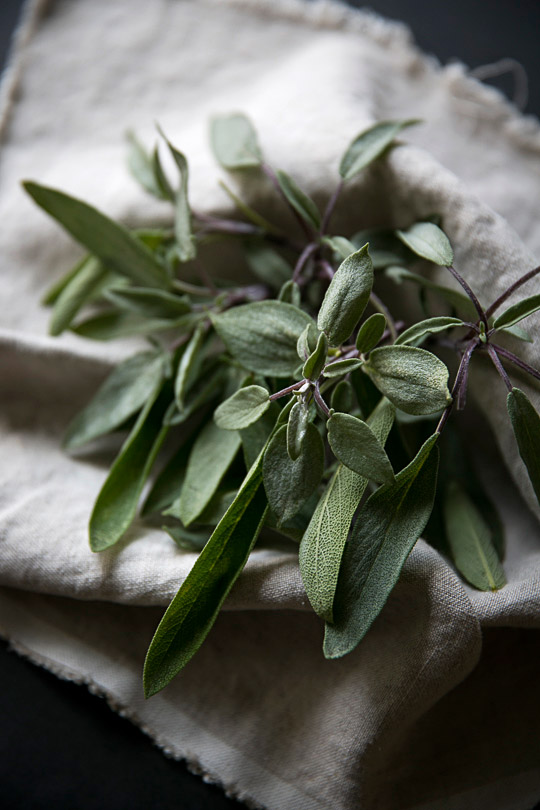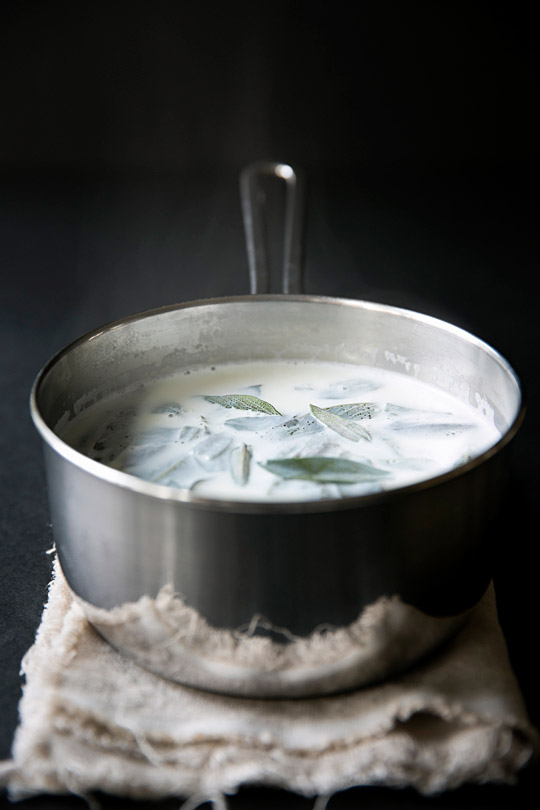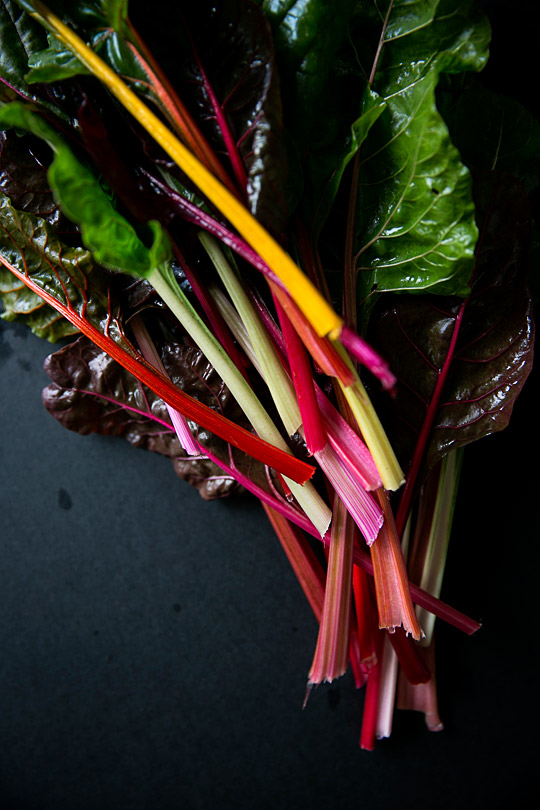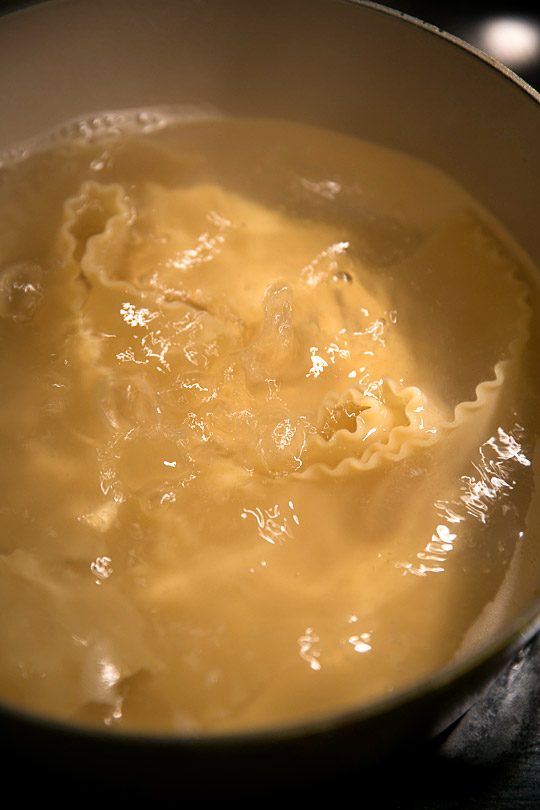 I created this unique lasagna recipe a couple of years ago when I started growing my own pumpkins. I was  desperate to find a creative use for the same old pumpkins from our pantry, week after week, and needed to figure out how to use up the abundant sage leaves growing outside. We made the original version with macaroni & cheese for its ease and simplicity. Finally, this time, I have learned how to make lasagna and accomplished the recipe from my pumpkin daydreams! Once I tasted the delectable layers with their creamy fillings, there was no turning back.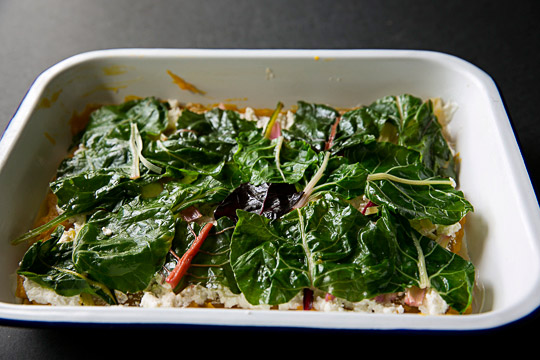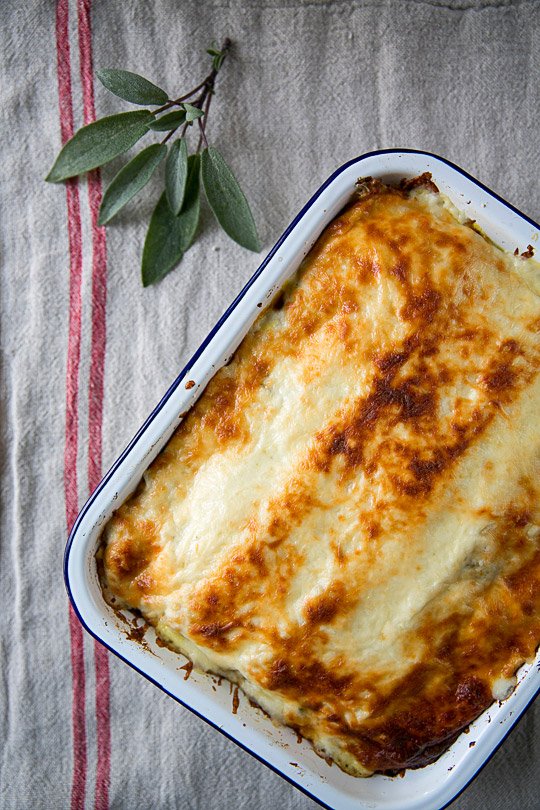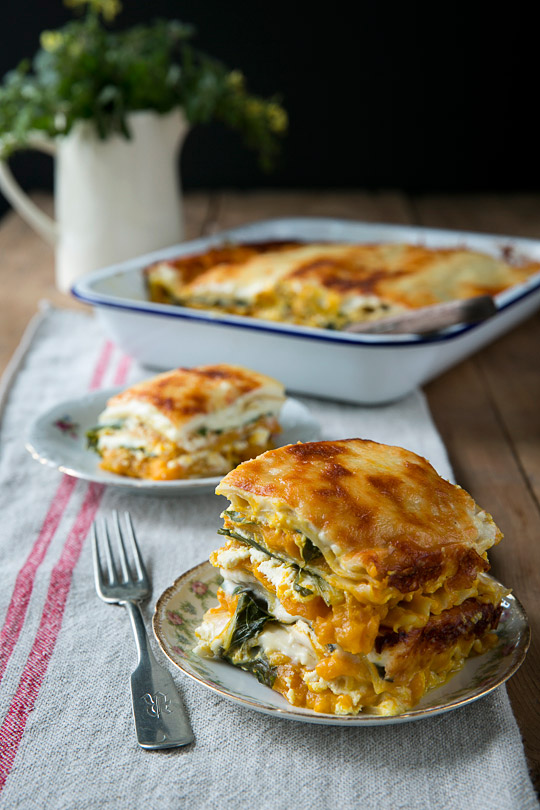 Lasagna with Pumpkin and Sage Infused Béchamel
Use 12 x 10 x 2 inch baking dish
12 lasagna noodles
4 cups sage infused Béchamel sauce (recipe follows)
3 cups pumpkin puree
1½ cups ricotta cheese
A big bunch of rainbow Swiss chard
1 cup parmesan cheese, grated
1 cup mozzarella cheese, coarsely shredded
Preheat the oven to 375F. Cook the noodles according to the package instructions and drain well. Reserve the cooking liquid and dunk the chard for a few minutes.
Squeeze the excess moisture from the chard and cut into 1 inch pieces. Set aside.
In the bottom of the baking dish, spread evenly ¼ of Béchamel sauce. Arrange 4 noodles over top, slightly overlapping, and cut off the edges if too long.
Top with ½ of pumpkin puree and place ½ of ricotta cheese over top. Spread ½ of the chard over the ricotta cheese and pour another ¼ of Béchamel sauce on top.
Repeat another layer with 4 noodles, plus the rest of pumpkin puree, ricotta cheese, chard and ¼ of the Béchamel sauce. Place the rest of pasta on top, spread on the rest of the Béchamel sauce and sprinkle with the parmesan cheese and mozzarella cheese on top.
Bake until the top is golden, for about 30 minutes. Let stand for 10 minutes before serving.
Sage Infused Béchamel Sauce
Makes 4 cups
4 cups milk
6 tablespoons butter
6 tablespoons all purpose flour
A sprig of sage
Salt and pepper
Freshly grated nutmeg
Place the milk and sage in a medium saucepan and bring to simmer. Remove from the heat and let stand for about 10 minutes. Drain the milk and discard the leaves. Or you can taste the milk for your preferred strength after simmering and remove the leaves right away. Clean the pan.
Melt the butter in the saucepan, add the flour a small amount at a time and stir quickly with a wooden spoon over low heat. Let bubble for a few minutes. Add the infused milk and, using a wire whisk, combine well until smooth over medium heat. Let the sauce cook until slightly thickened. Season with salt, pepper and nutmeg.
Remove from heat and cover with a lid.
Béchamel Sauce recipe adapted from Sensational Sauces by Linda Collister