Labour Day Weekend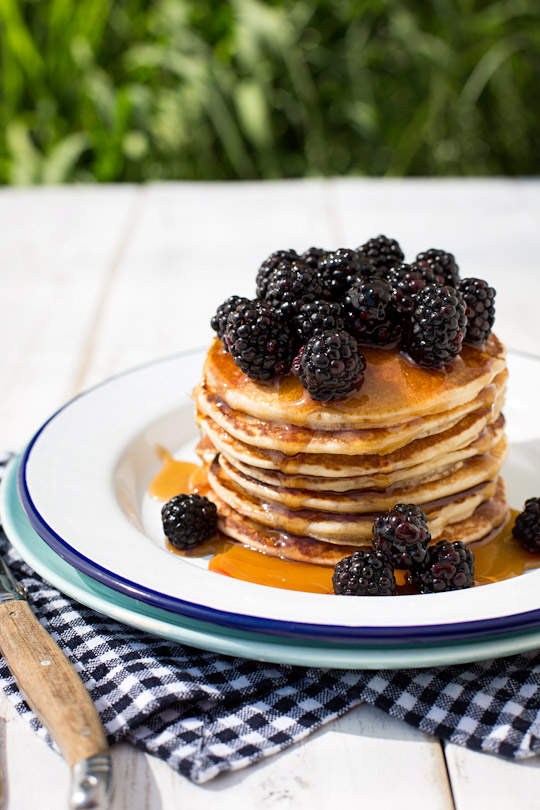 To be honest with you, we rarely go out to eat because once you experience eating quality homegrown food, it is hard to find anything that measures up. Of course, we are very happy when chefs or foodie friends treat us with their crafts! However, this weekend we went to two restaurants in and around Vancouver area in one day! We were invited to a friend's birthday lunch and another bon voyage dinner. The food was good but there was something lacking: "satisfaction." My relationship with food starts from me sowing seeds on the ground and ends with composting the peelings from a meal I create. Nonetheless, the time we spent with friends was priceless. We had such a great time.
As if to recuperate from the weekend affair, the very next day we gulped fresh beet juice, sautéed Swiss chard, and devoured a roasted tomato and aubergine dish. The distinctive smell of freshly harvested Thai basil and the film of greasy oil coating the slightly burned edge of hard earned summer vegetables: this is why we cherish eating at home! We mopped the remnant of the richly flavoured exotic sauce with a crusty baguette from the plate, and savoured the taste of victory.
I appreciate all kinds of summer fruits, but especially melons, specifically cantaloupes. However, until they are ready, we've been enjoying honeydews from Red Barn Plants and Produce. We also recently picked up some eggplant which didn't take off in my garden this year (by the way, I like calling them aubergine due to its romantic sound), a few colourful heirloom tomatoes and tomatillos for my roasted vegetable dish (recipe follows).
Fresh Beet Juice
We just discovered in our cupboard The Big Book of Juice and Smoothies 365 by Natalie Savona. This is a book that makes you feel energized by just flipping through its beautifully arranged coloured pages, which are organized  by each fruit and vegetable. We've been making smoothies with seasonal fruits, and occasionally with veggies. With beets in season, it seemed like a good time to bring back an old favourite.
Serves 2 to 3
2 large beets, peeled and quartered
1 large carrot, chopped in a few pieces
1 organic apple, halved
2 oranges, peeled
6 ice cubes
Throw them in a Vitamix and blend. Add water as needed. Alternately, you can use a juicer but you will lose all the goodies (pulps).
Adapted from The Big Book of Juice and Smoothies 365.
Sautéed Rainbow Swiss Chard
Serves 2-3
2 garlic cloves, chopped finely
A big bunch of rainbow Swiss chard, rinsed, pat dried and cut into 2 inch pieces
A sprig of thyme
Olive oil
Balsamic vinegar
Salt and pepper
Parmesan cheese, ground
Warm up a large pan over medium high heat with plenty of olive oil. Sauté the garlic until fragrant then add Swiss chard. Turn the heat on high and sauté for a few minutes. The key here is to coat the vegetables with the hot oil and let them wilt in a short time to preserve the moisture in the chard. If cooked for a long time on  low heat, they become watery.
Adjust the taste with a dash of balsamic vinegar, salt and pepper. Sprinkle with the cheese to finish. Serve immediately.
Roasted Tomatoes and Aubergine with Harissa
I adapted this recipe from my favourite book The Kitchen Diaries by Nigel Slater. He uses chickpeas for its Middle Eastern originality but I used the potatoes since they are in abundance in our household.
Serves two hungry big eaters
A big bowlful of assorted heirloom tomatoes, halved or quartered if large
5 medium aubergines (eggplants), cut into 1 inch pieces
6 tomatillos, peeled and halved if large
3 garlic cloves, chopped finely
120ml olive oil
50ml red wine vinegar
1 teaspoon cumin seeds
Salt and pepper
3 large potatoes, cut into ½ inch cubes and pat dried
Olive oil
1 to 2 teaspoons harissa paste (Tunisian hot chili sauce)
A bunch of Thai basil
Preheat the oven to 350F. Place the tomatoes, aubergine, and tomatillo on a cooking sheet. Scatter with the garlic, drizzle with the oil and vinegar, then sprinkle with the cumin seeds, and a generous amount of salt and pepper. Roast until tomatoes' edges are slightly charred about 45 minutes.
In the meantime, in a large bowl, coat the potatoes well with some olive oil and place on a cooking sheet. Sprinkle with salt and pepper, and roast until golden brown about 25 minutes.
Lift the vegetables with a slotted spoon to a large bowl. Reserve the juice in a small bowl and stir in the harissa paste.
Gently mix the potatoes into the vegetables and pour in the harissa sauce.
Transfer the vegetables to a platter and scatter with the whole basil leaves. Serve with a piece of crusty baguette.