Japan Trip: Tokyo, Kyoto & In-betweens. Vol.2 Tokyo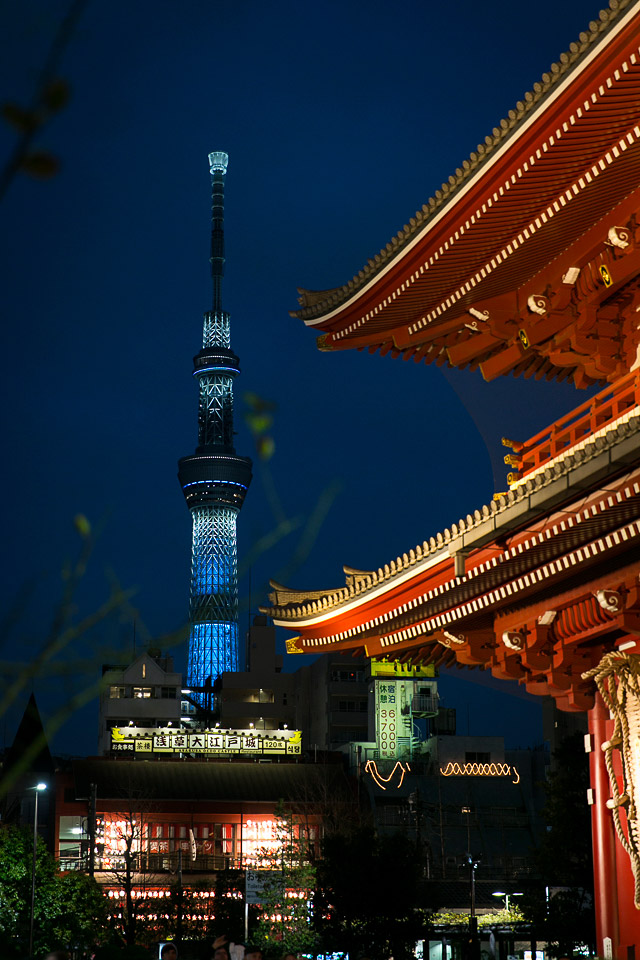 If you read the Japan Trip: Tokyo, Kyoto & In-betweens. Vol. 1 Kyoto in the previous post, you know how our trip went. Okay, to be honest, I feel that I probably missed many opportunities to possibly get a great shot, but really, did I miss that life-changing shot? Not really! Instead, I was thankful that I had special moments with my family who I only get to see every 5 years or so. However, as I go through my photos in order to share them as a piece of my memory here, I wish I could've done more, especially with food scenes. Granted, I was almost too ill to even look at food during most of the trip, which is very unlike me. Luckily, we have gained the weight back in no time and our lives go on. So there you have it, my version of Japan.
Word of caution: If you are looking into traveling in Japan, there are a lot of services closed during New Year's Day. So, be sure to check the calendar to ensure that the places of interest, businesses, etc. that you want to visit will actually be open. I will definitely go back in spring next time to enjoy the cherry blossom season!
Harajuku and Shinjuku
On the way to Meiji jingu from the Meiji jingo mae station, we encountered numerous food vendors in and around the station. The danish vendor fills the subway hall with a buttery sweet scent. If you're looking for something savoury, try takoyaki, in which a piece of octopus is cooked in a batter and doused in BBQ sauce topped with green onions and mayonnaise. Burned your mouth? That's how hot you want them to be. There's no need to go to France for your favourite Queen Aman or French sweets; there are dozens European-style pastries at dozens of good bakeries in the city! The Japanese do very well with them.
Meiji jingu was nice place to stroll and observe the architecture, forest and people.
I enjoyed getting lost in Omoide Yokochou just a few steps from the North side of Shinjuku station. Most vendors sell yakitori (grilled skewered chicken), a hotpot with beef or pork offal cooked with vegetables here, and this fact goes back to around the time of the World War I. At that time, flour was controlled by the government, and many noodle shops and the like had difficulty sustaining their restaurants, so they began serving meat instead, and this tradition has endured to date. Izakaya's structure was very narrow; there were 10 seats or so max at every place, and it was packed with people who drop by from work on their way home. Don't even think of finding non-smoking restaurants. It was impossible! At the second izakaya, Juttoku on the West side of Shinjuku station, we finished the long walk with a refreshing Nigori zake with sashimi, fresh oyster hot pot and fried oysters. The food was beautifully presented and everything was delicious!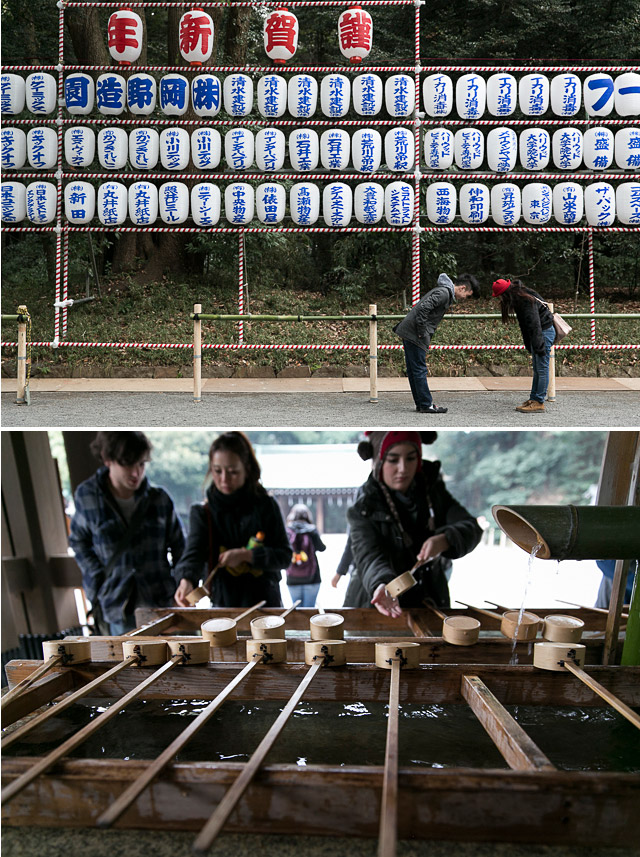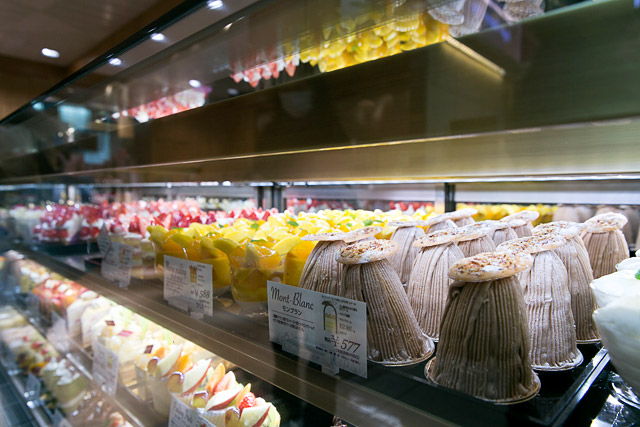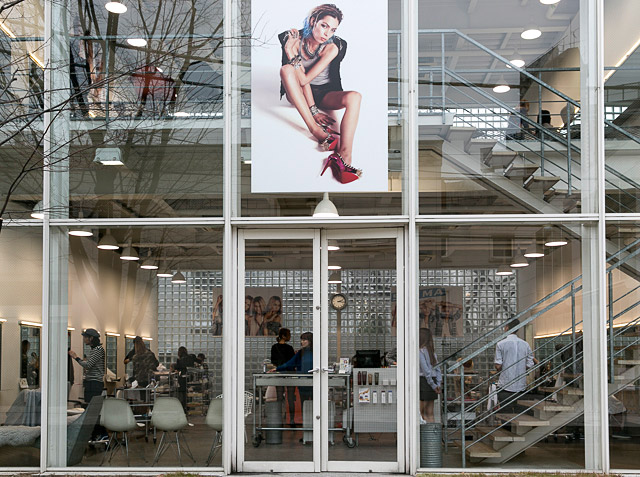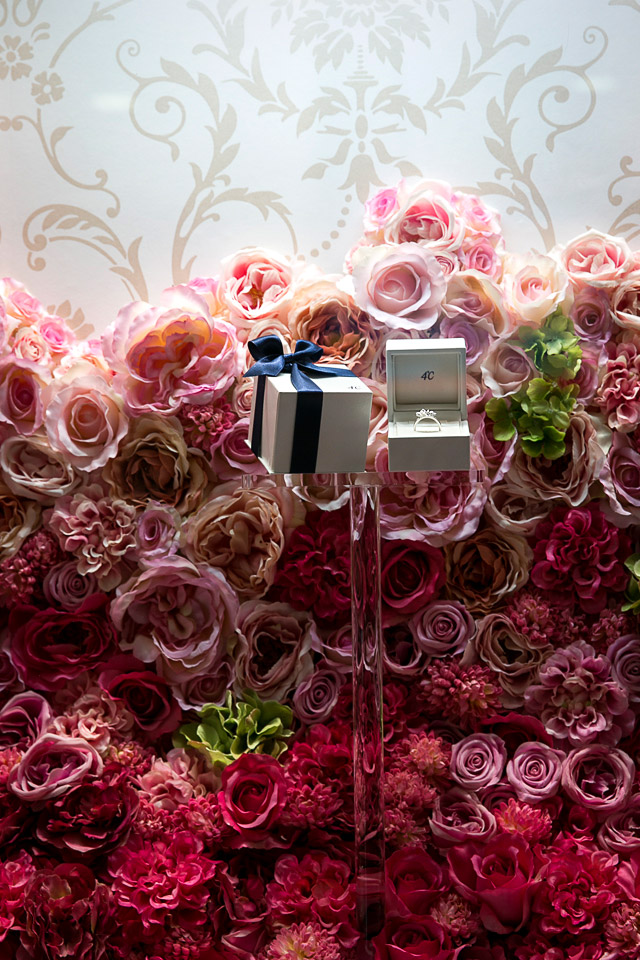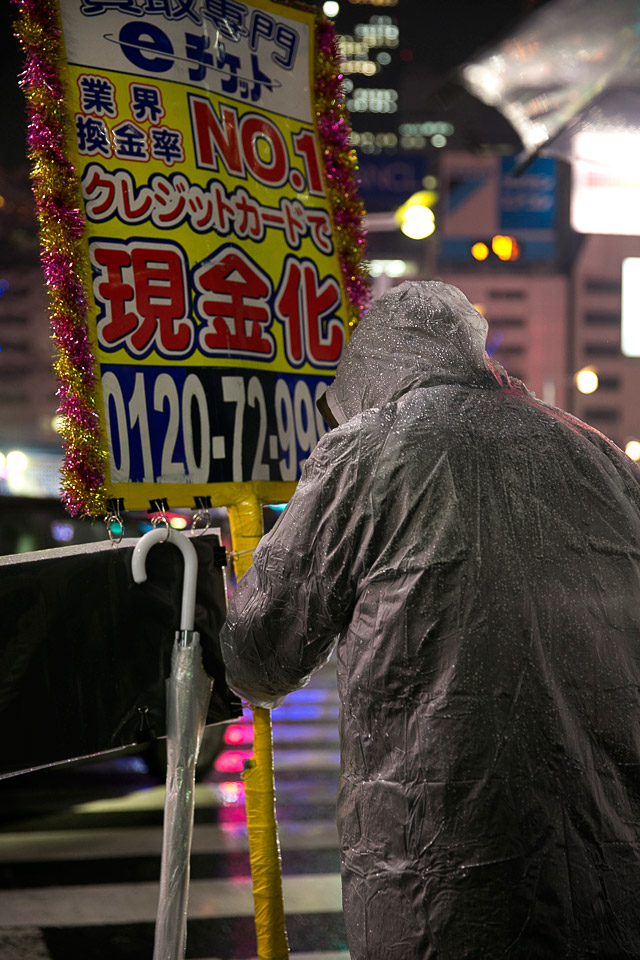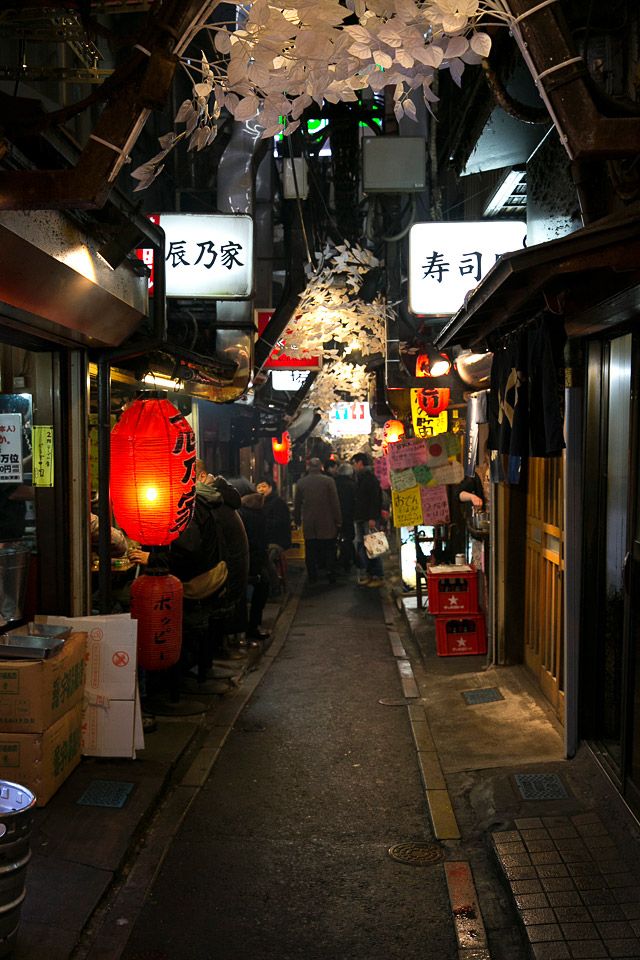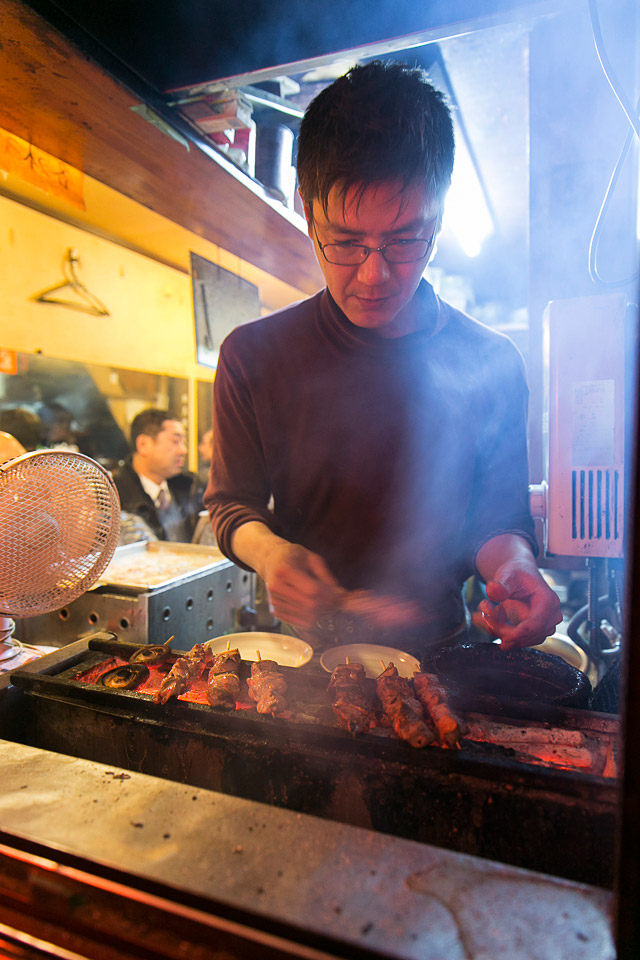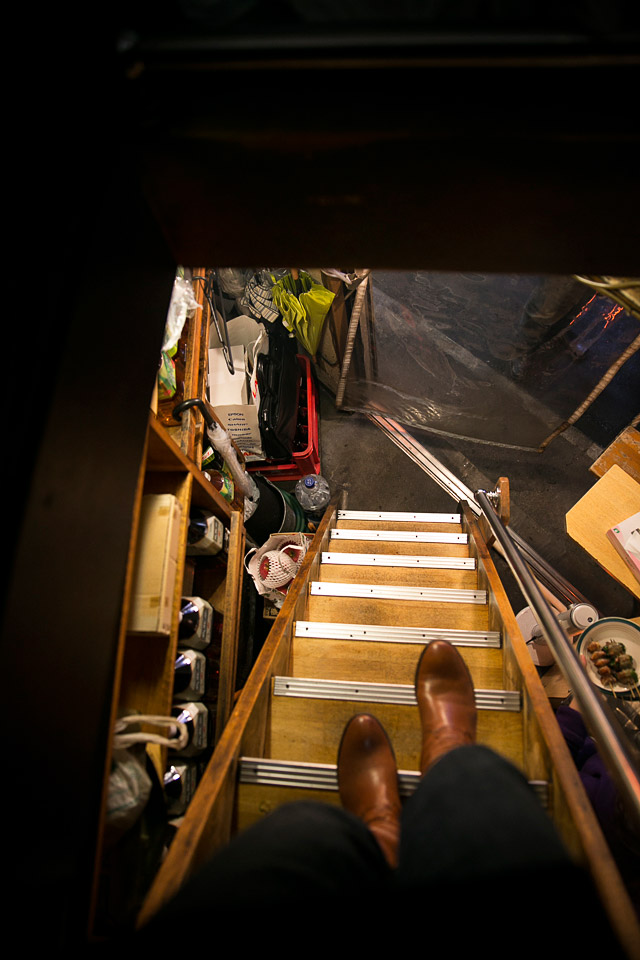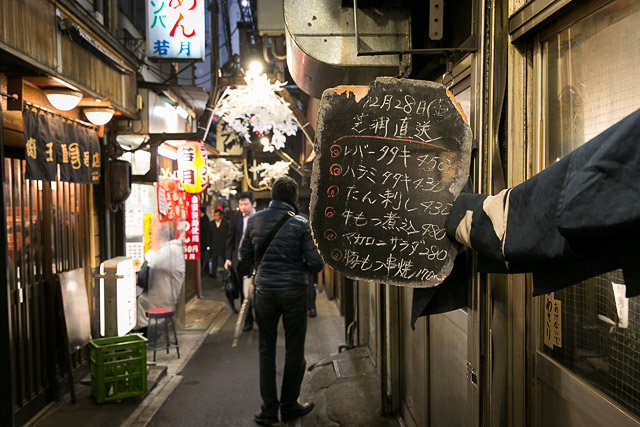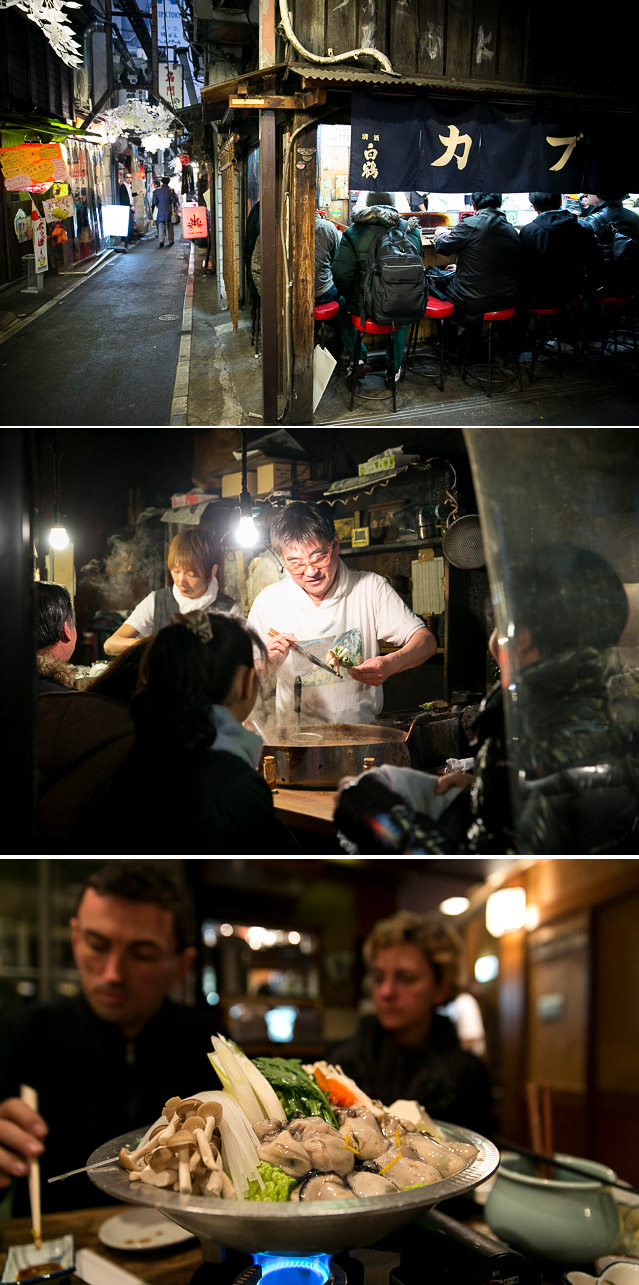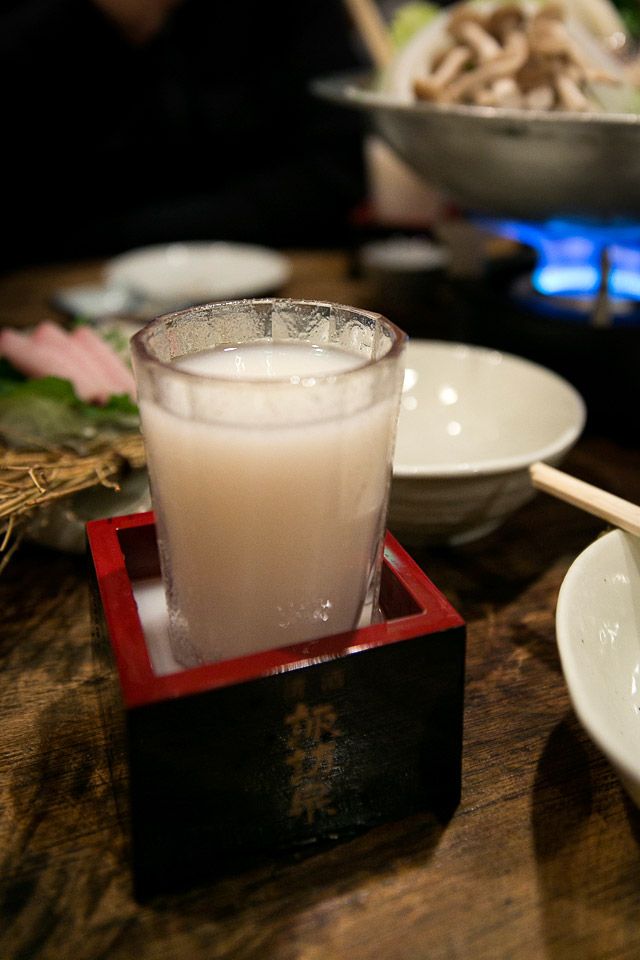 Tsukiji fish market
Sadly, the tuna auction section in the fish market was closed for visitors due to the fact that we were there during the busiest season, which includes New Year's Day. And double sadly, we had just missed, by a scant few minutes, the timing to go inside the market. So all the photos were taken "outside market" as they call it. We will definitely go back again one day.
There were many sushi restaurants in the outside market area with long lines plus produce vendors with their seasonal vegetables. You can find every ingredient for your New Year's feast here.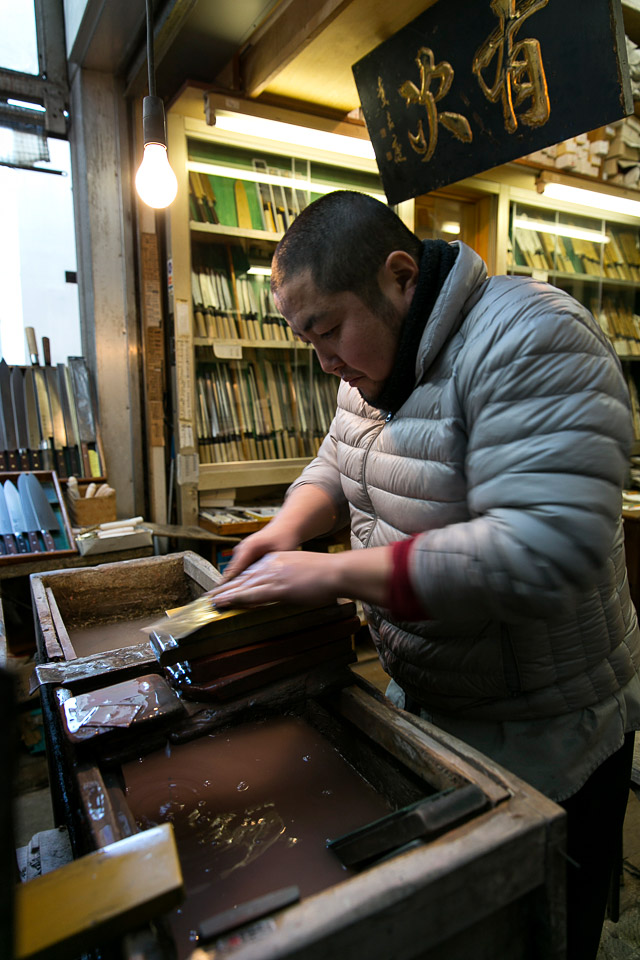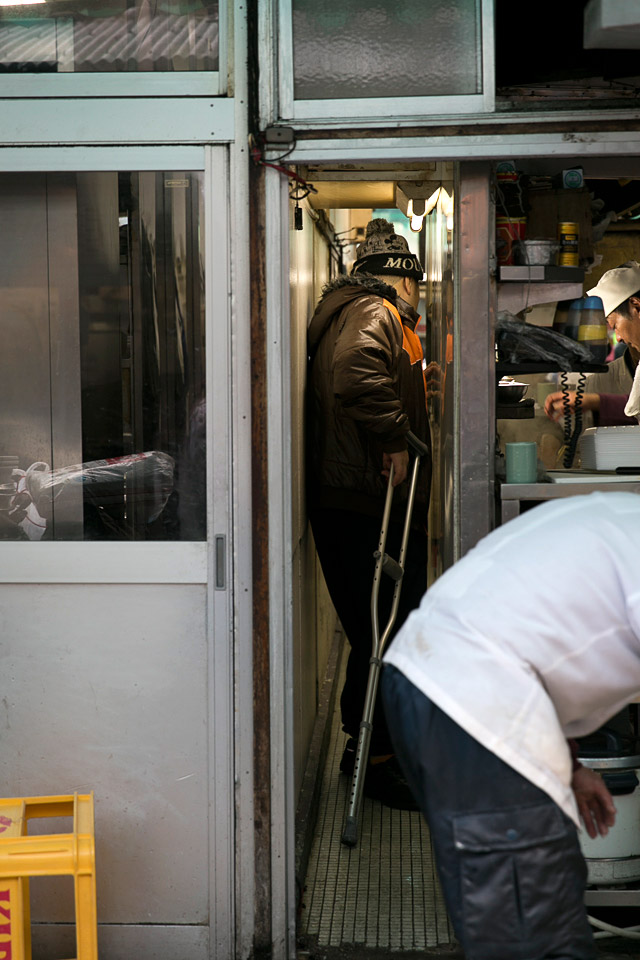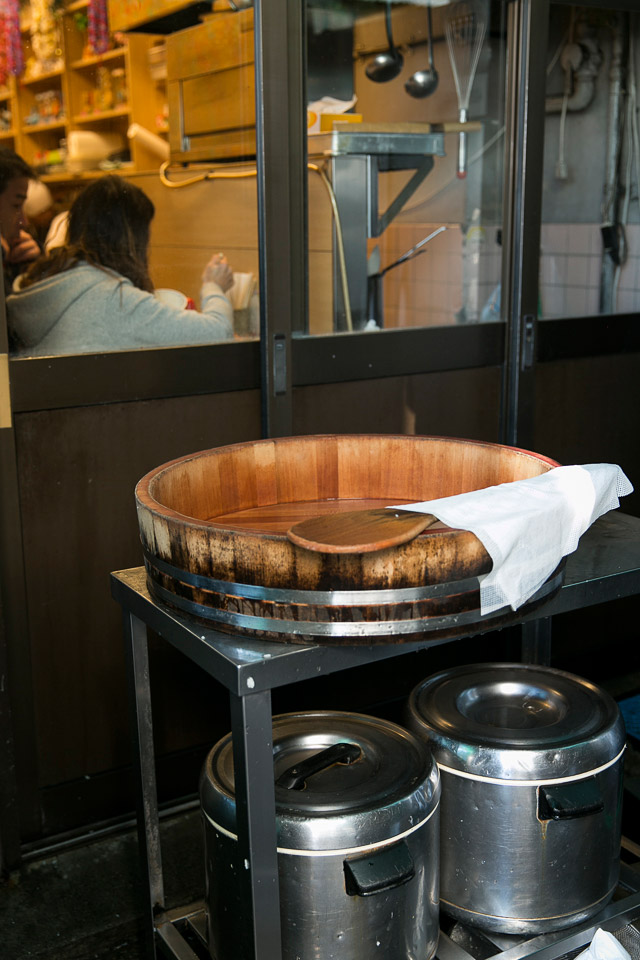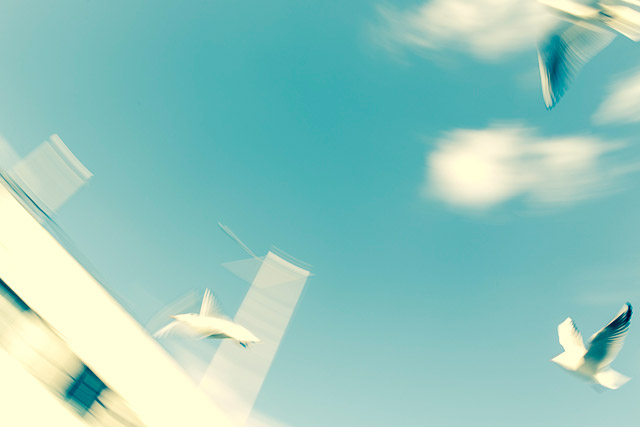 Asakusa
We found a wonderful tempura restaurant right next to Kaminarimon. The food pleased all of our palates due to the wide variety of tempura dishes they offered. Sansada had a tatami room upstairs and a very nice lady, Ms. Arai, served us. My tempura don with prawn, fish and eggplant was delightful!
Passing under the large red lantern, you'll find the corridor filled with food vendors all the way to Senso ji temple, where you can sample or simply gaze at dozens of traditional Japanese treats to your heart's content. Among them is Ningyo-yaki, the signiture sweets of Kaminarimon, which are sponge cakes filled with sweet red bean paste. They are baked in a doll shaped mould until they turn a caramel colour. By the time you get to the temple, you are full, guaranteed! It was so refreshing to see kids' toy stores in this day and age. I especially loved the stuffed animal (dogs!) store. Businesses around the temple still have a somewhat traditional and old school feel. Want to have your destiny foretold, anyone?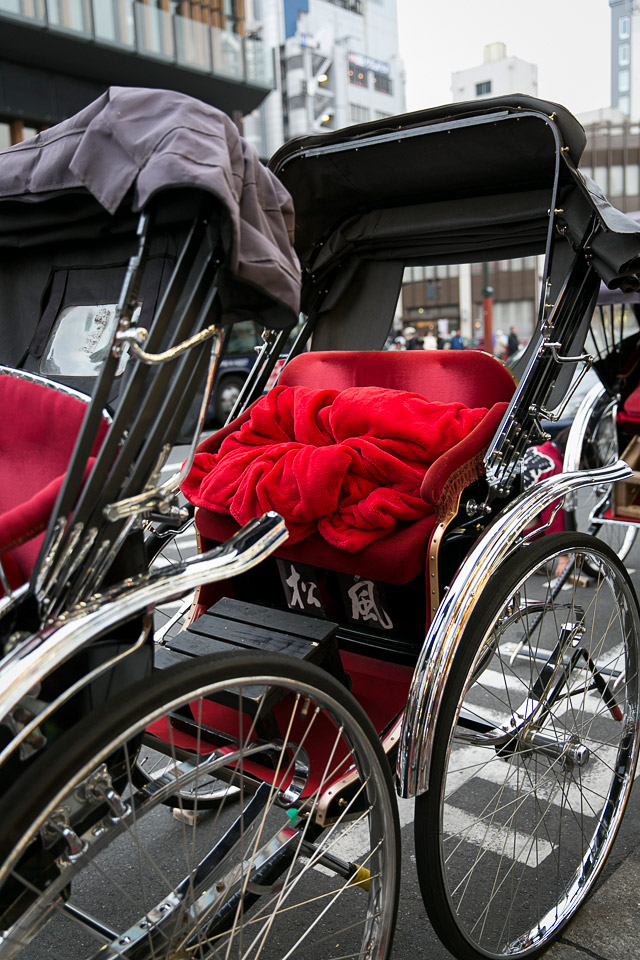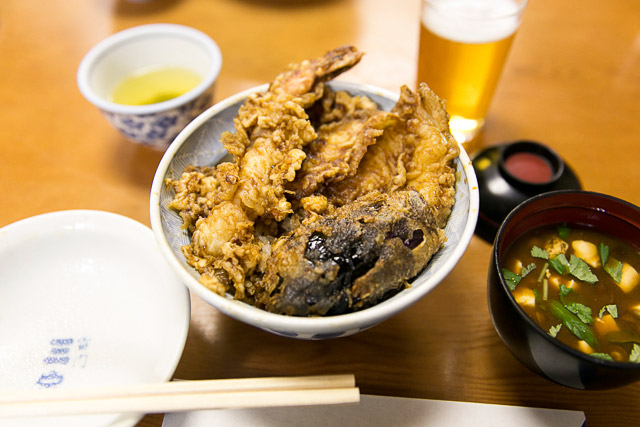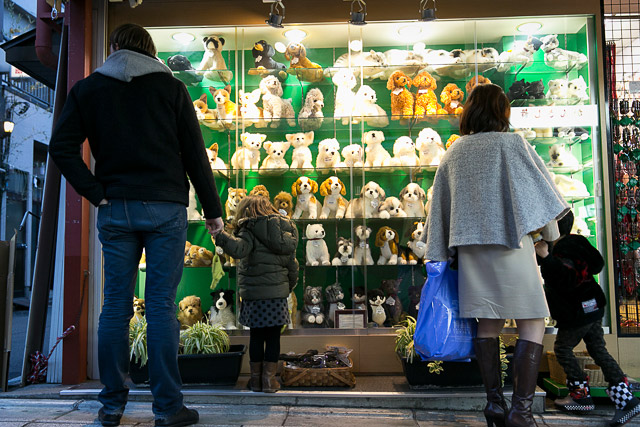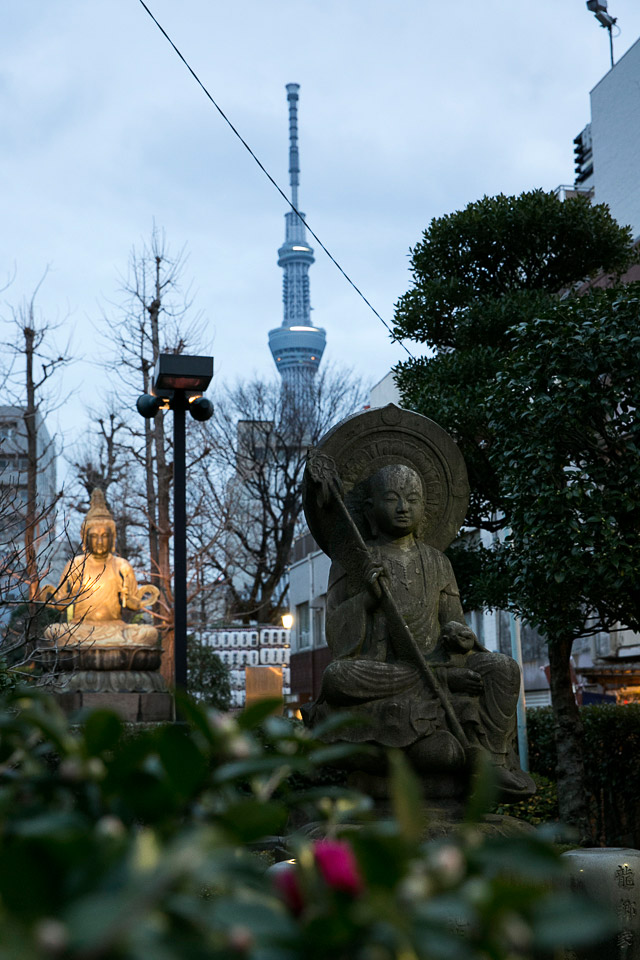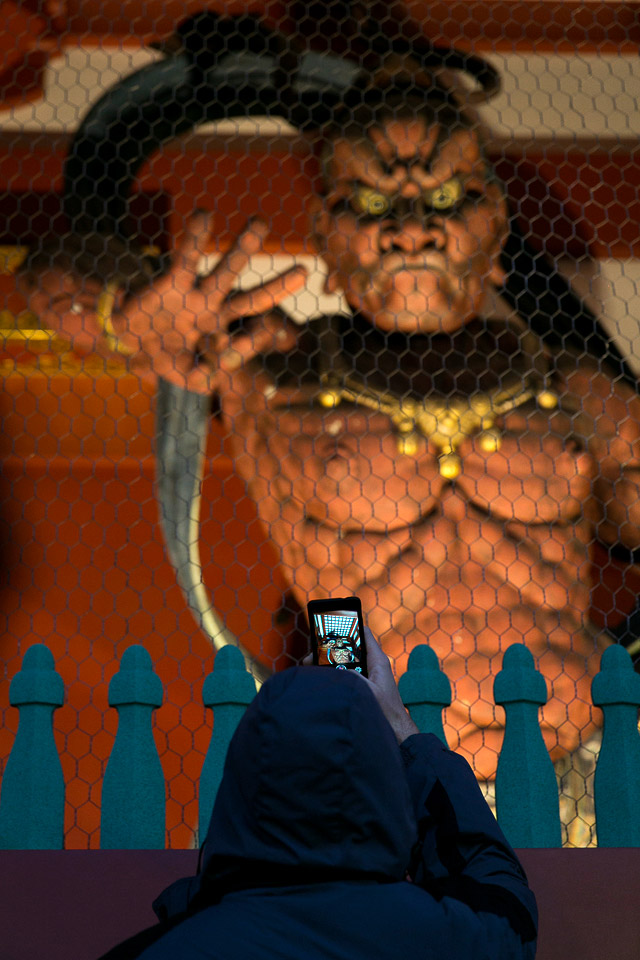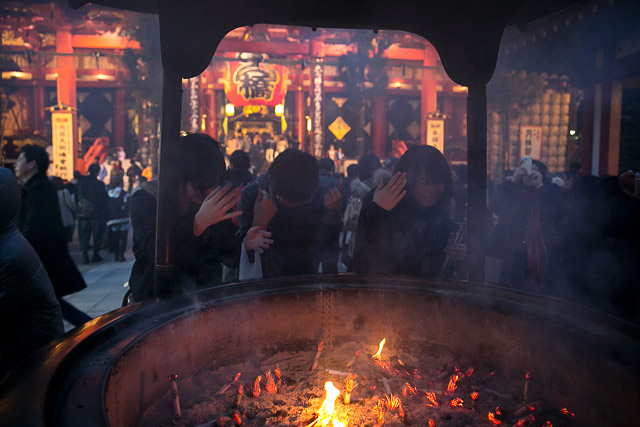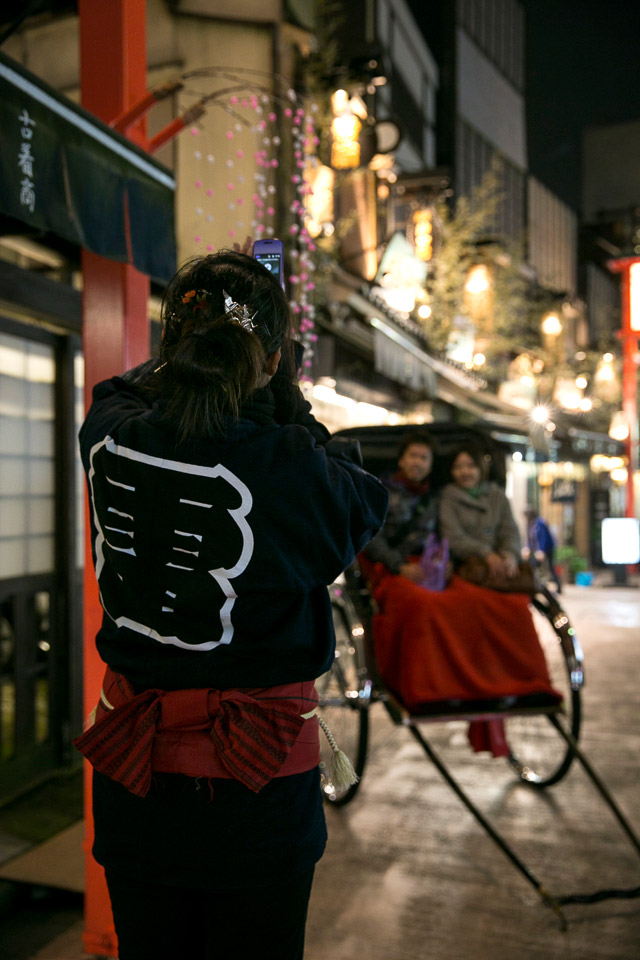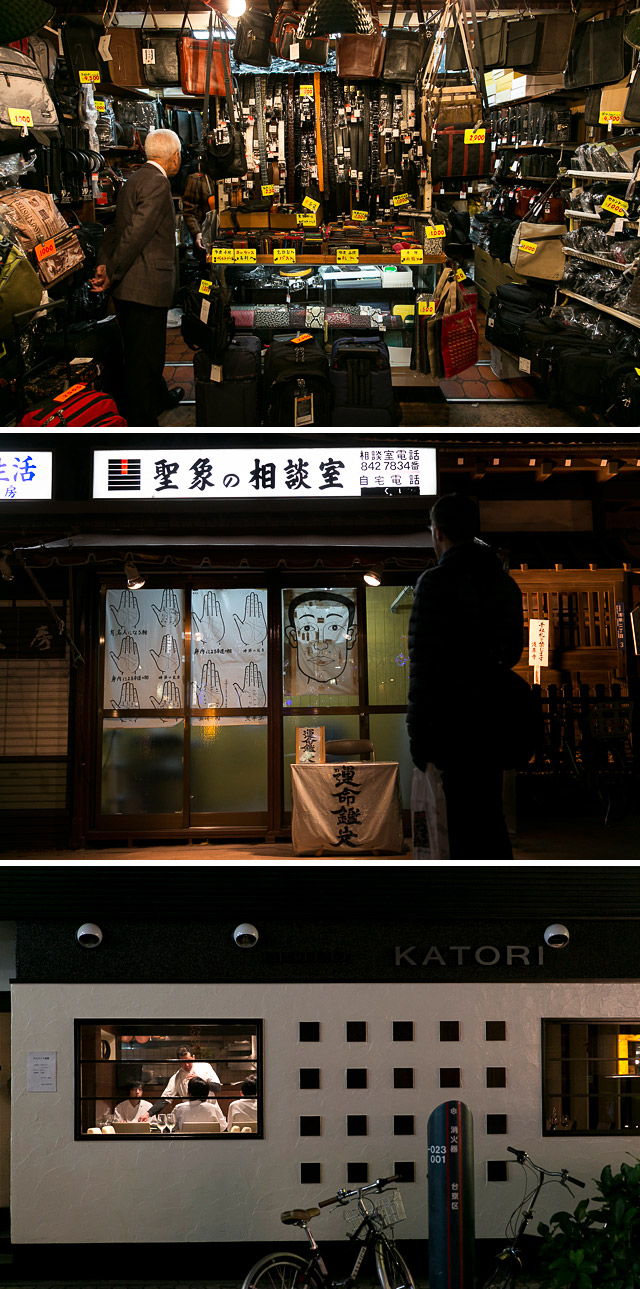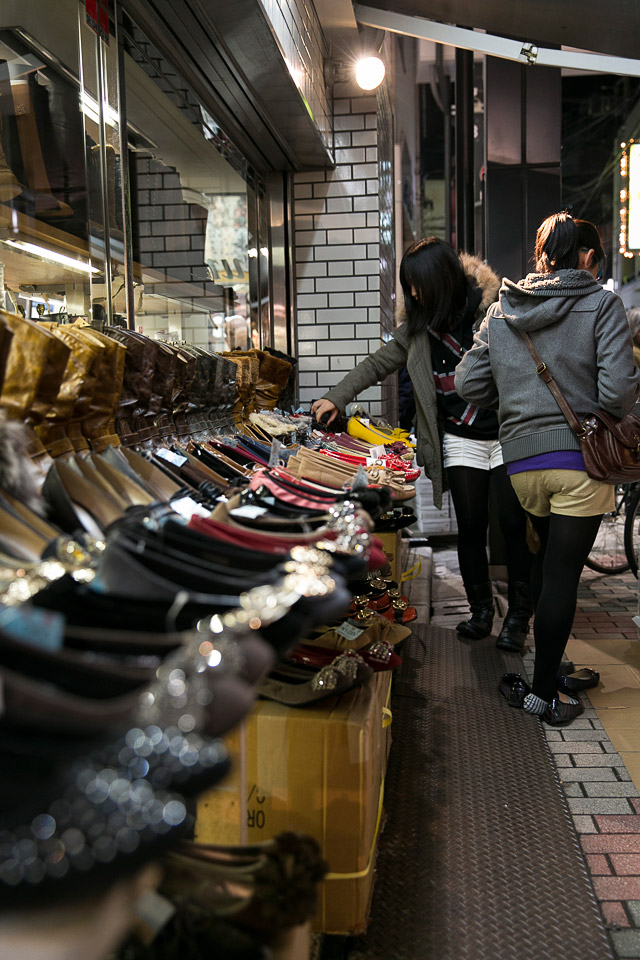 Machida
This is where I grew up. However, the city looks completely different from my memory. More often than not, I dream about the places where I used to play as a kid but when I revisit, I find that they have turned into buildings or parking spaces. Some things are just better left in my heart.
My uncle's friend Mr. Nakazato has invited me to his traditional Japanese mochitsuki ritual every time I come home around New Year's Day. The ritual is cherished by many of his family friends, and they work as a team in order to savour this traditional food. Everyone works together to store the extras for later use so that we can rest from cooking after New Year's Day. And this is also the perfect time to catch up with each other. While men pound mochi, women prepare condiments that will be served with the mochi, and complete the mochi dishes. You hear lots of chatting and see graceful hand movements. I always enjoy looking at hands expertly pressing rice and molding it into balls. It is the art of work. The ritual goes like this; soak sticky rice overnight, steam it the next day, pound it with a mallet in a wooden mortar (two sets of hands are needed to pound), then turn and wet the mochi in the mortar. Eat the fresh mochi with various condiments like ground daikon with soy sauce, fermented soybeans and sweet red bean paste. And some sticky rice is made into onigiri too. Spread extras in prepared plastic bags and flatten to harden for later use. There was no better way to finish this tradition than with a bottle of sake with specks of gold flakes that my uncle's friend Dr. Sato served.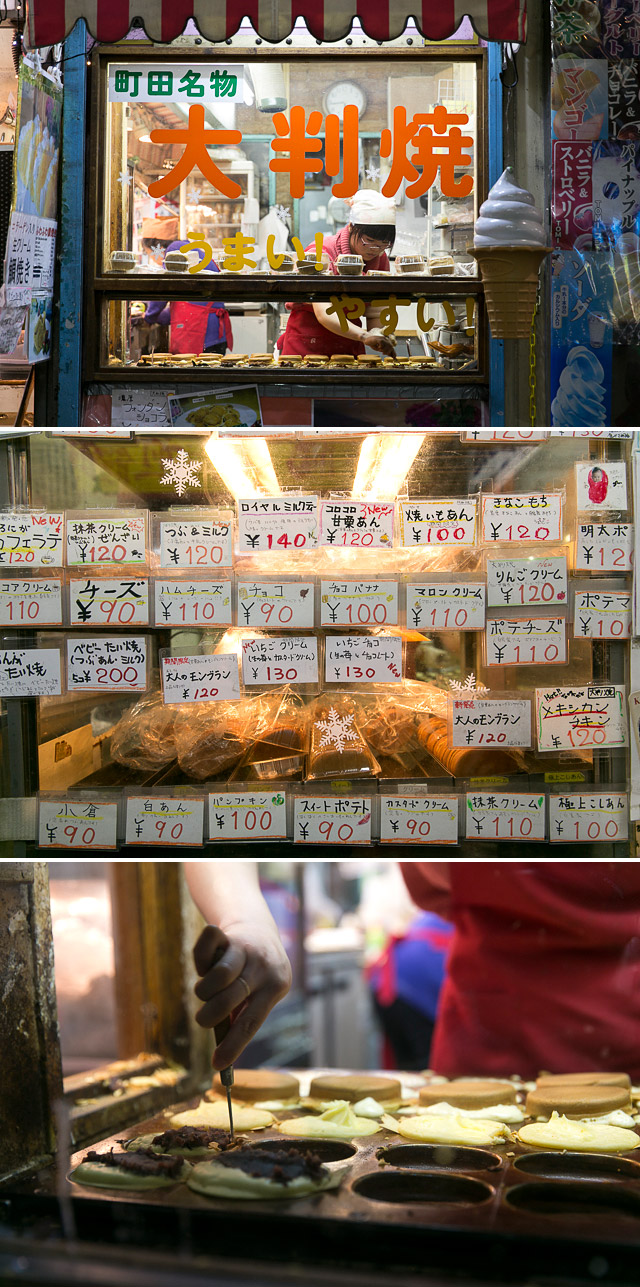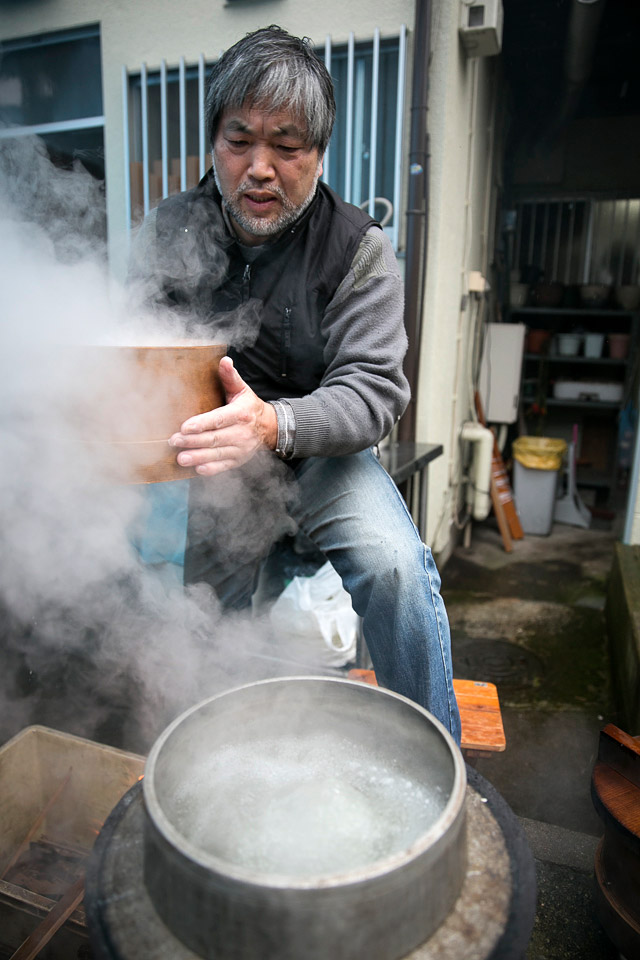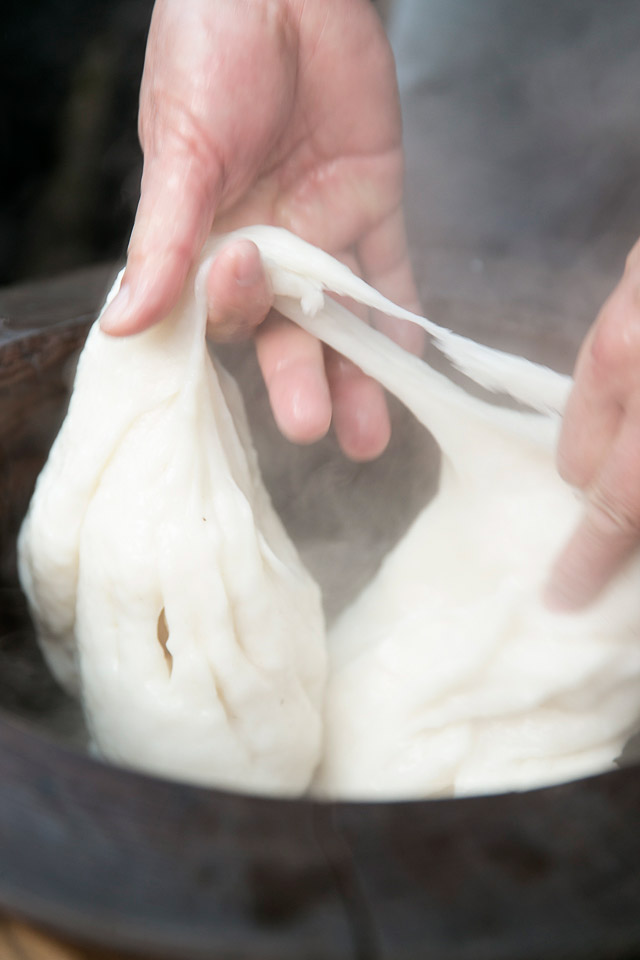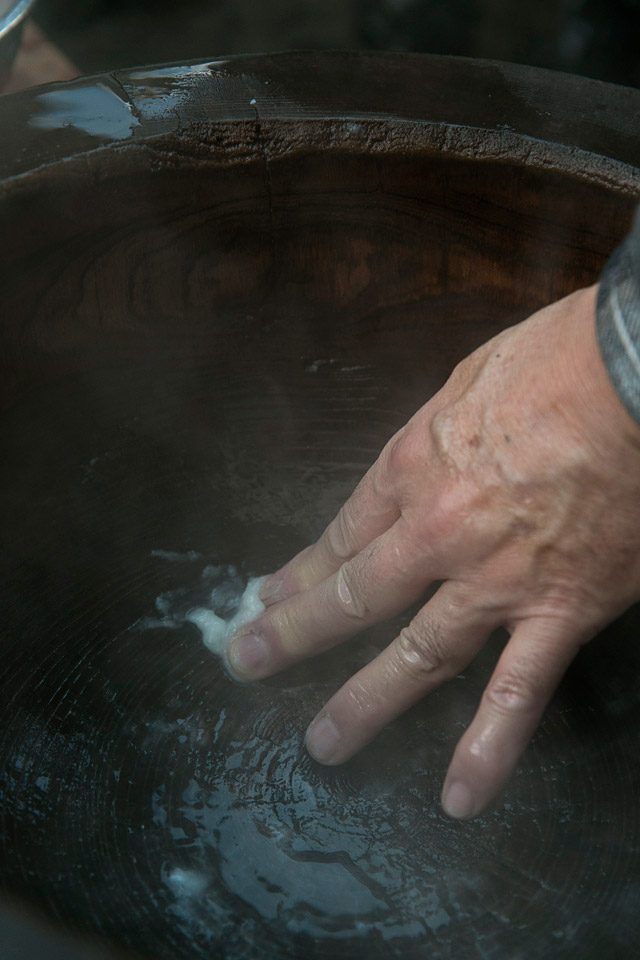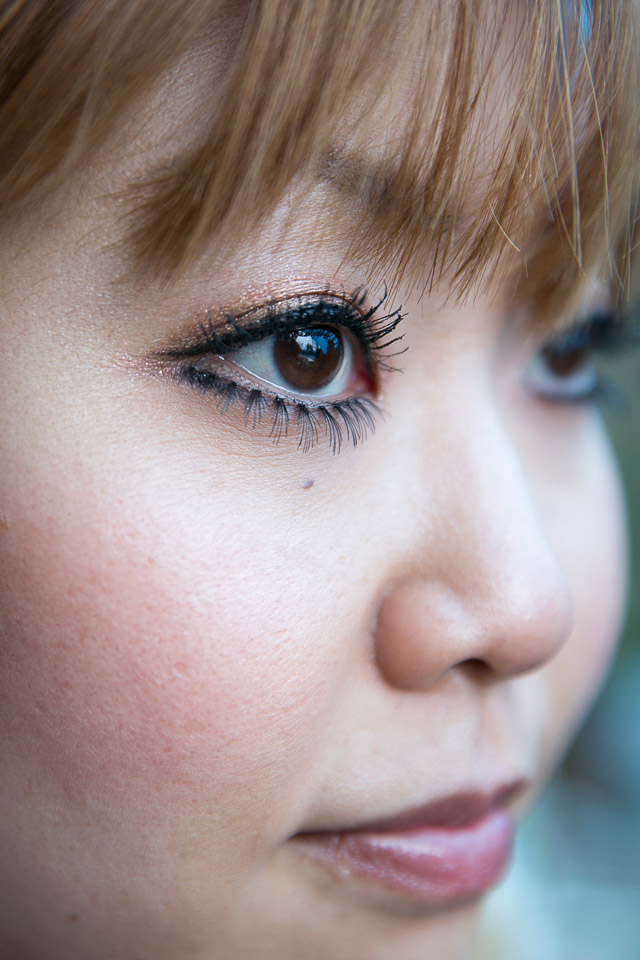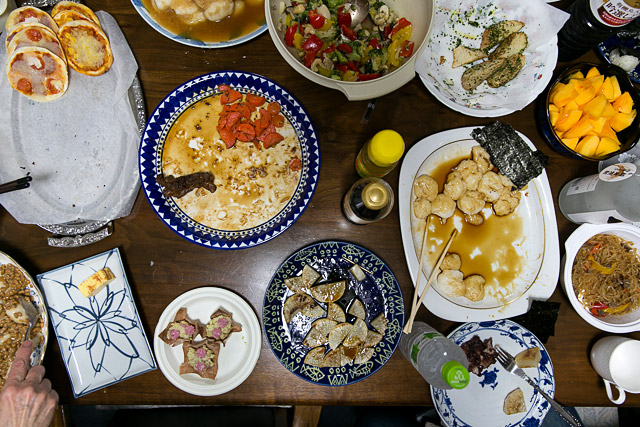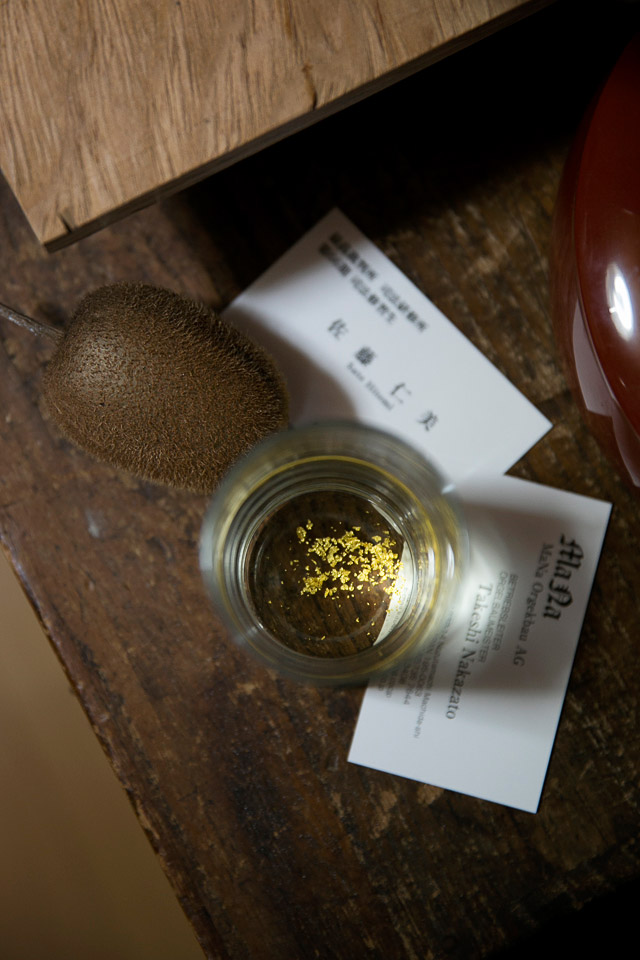 Shibuya
I could spend all day watching people at this intersection.  No, we were on our way to visit my auntie and uncle, and receive the much-awaited Mamiya!

Ninomiya and Odawara
This is where my sister's family live. Before this trip, I never knew why they had moved here a long time ago. It seems far away from everything. However, I decided that this is one of places where I want to retire, followed by Onomichi, if I only consider Japanese towns. Or if you know any better places, I'd love to hear from you! Ninomiya is one of the coziest places in the Kantou area, with its Mediterranean like climate, the beach and the view of Mt. Fuji from the top of a hill. Perhaps because the neighbouring city is a resort, this place has a laidback countryside feel. Oranges, lemon trees and olive trees grow here. Now I remember that my sister is an Italian chef! As a matter of fact, I was very surprised to see the number of commuters pushed out of a train at Ninomiya station at night. It takes 1½ hours to reach Shinjuku, which is not bad if you can get a warm comfy seat and a good book or a drink. In Japan, you are even allowed to open a bottle of beer in public!
My wish came true to revisit the famous local bakery. If you can overlook the fact that the employees there are not so friendly, go to Moriya Bakery near Odawara station and wait in a line to purchase some traditional decadent anpain, or buns filled with good old fashioned peanut cream and/or the jam of your choice. Just do not touch the bread!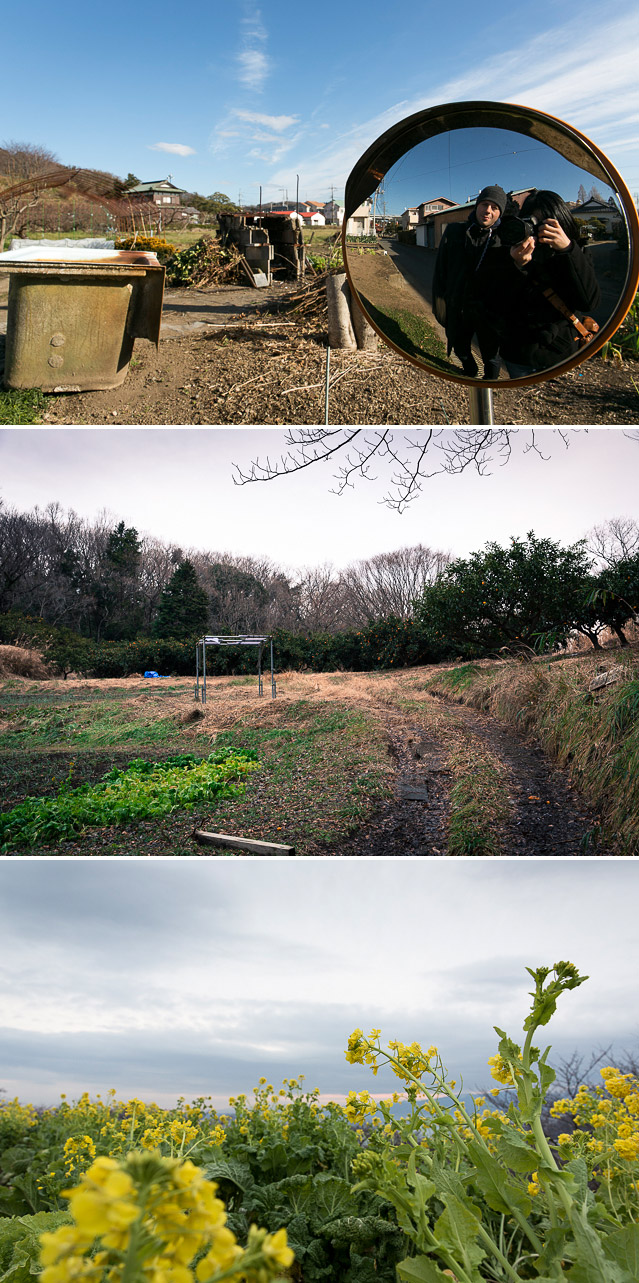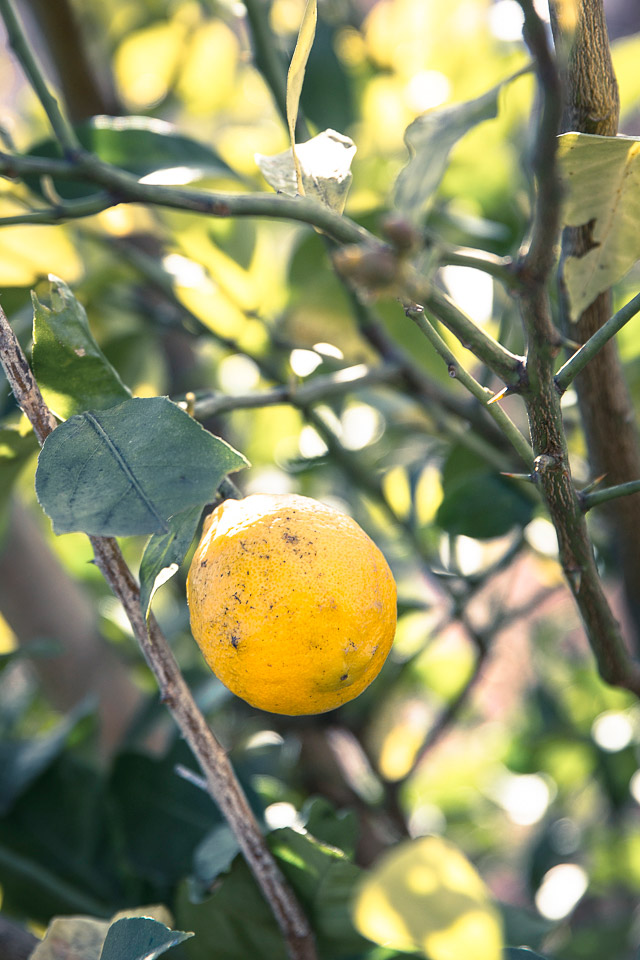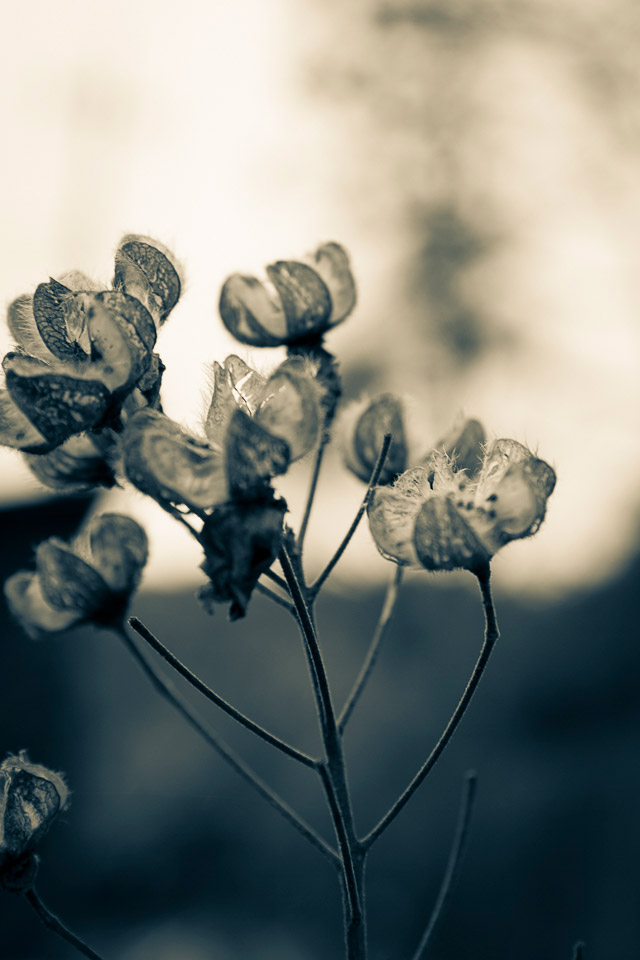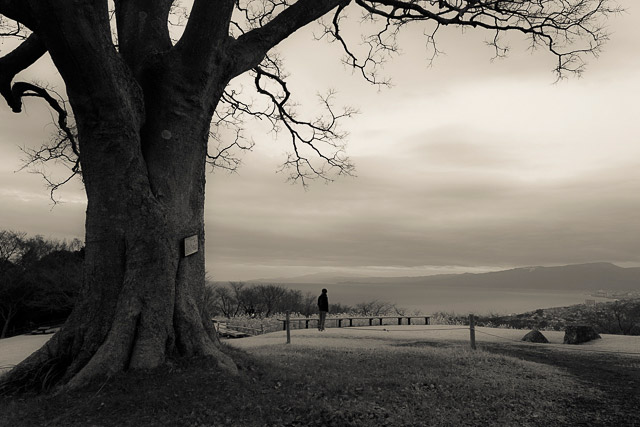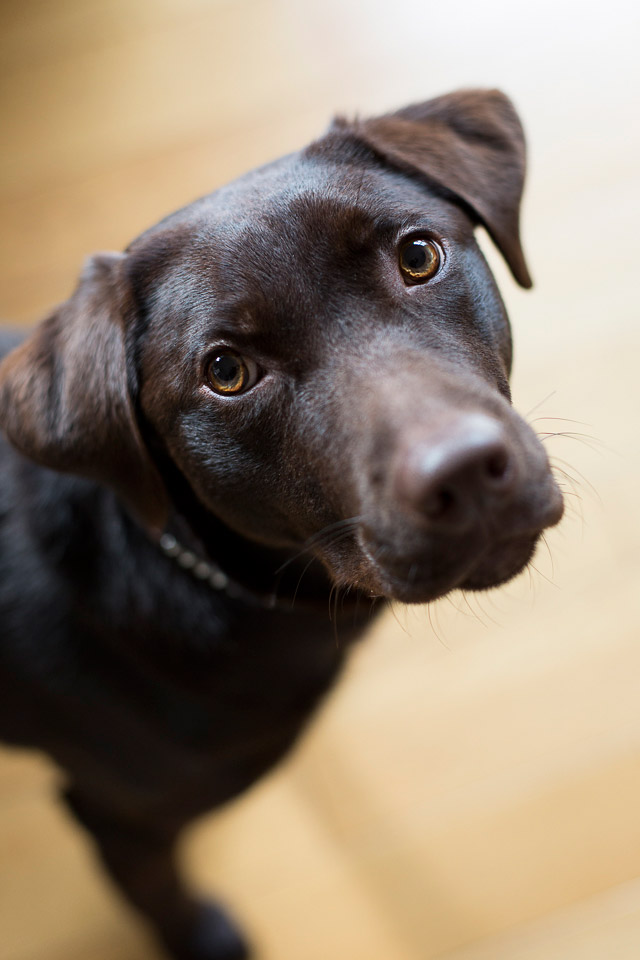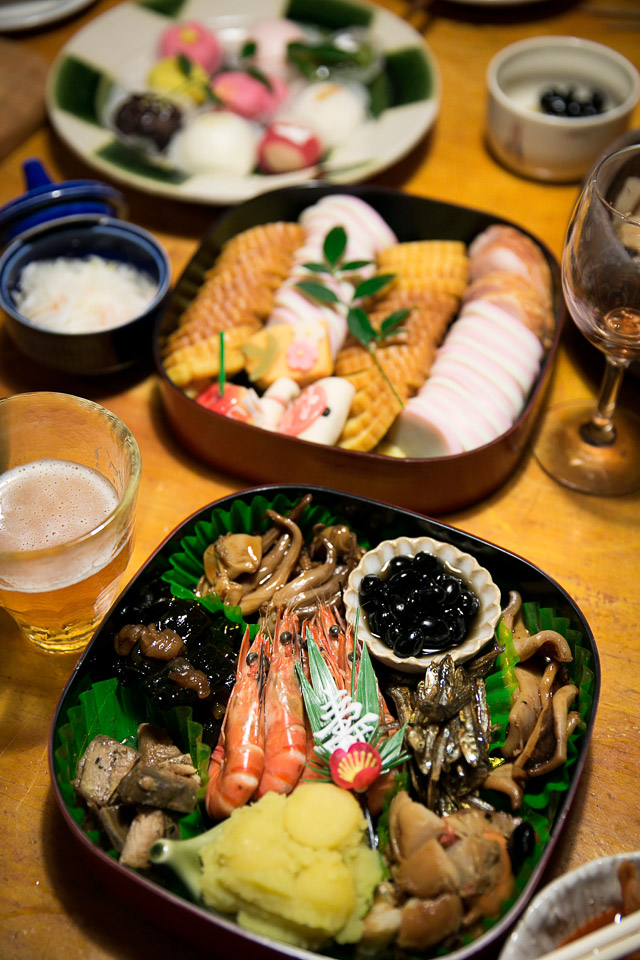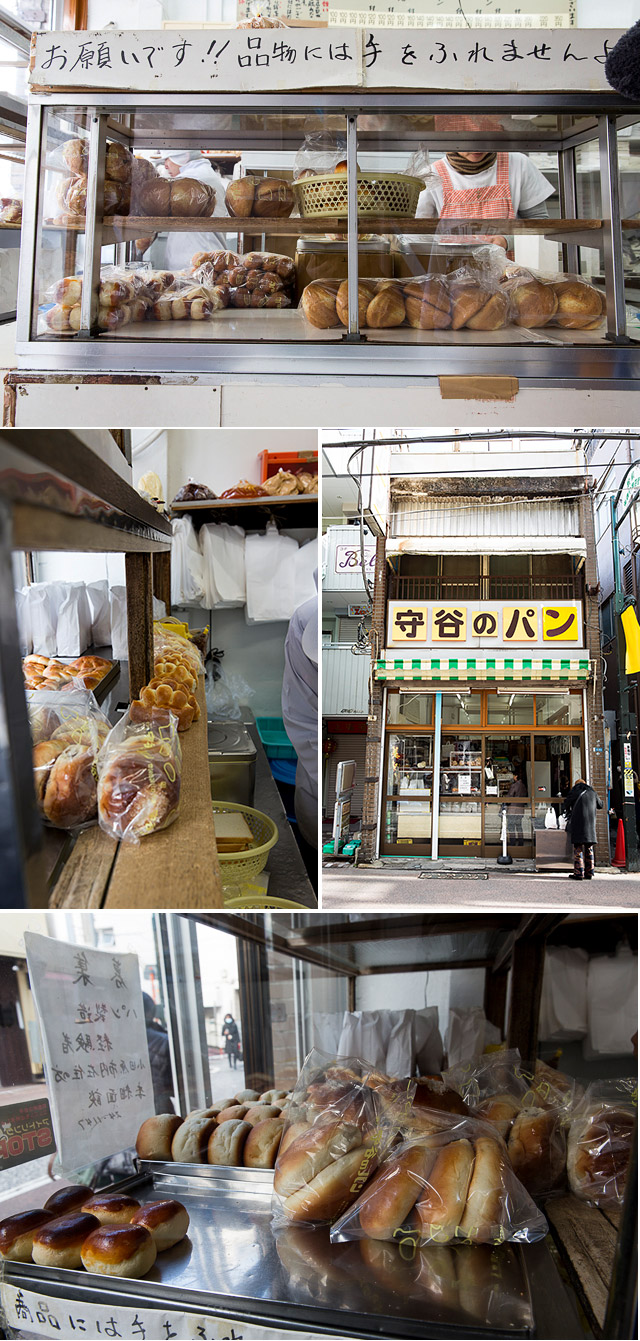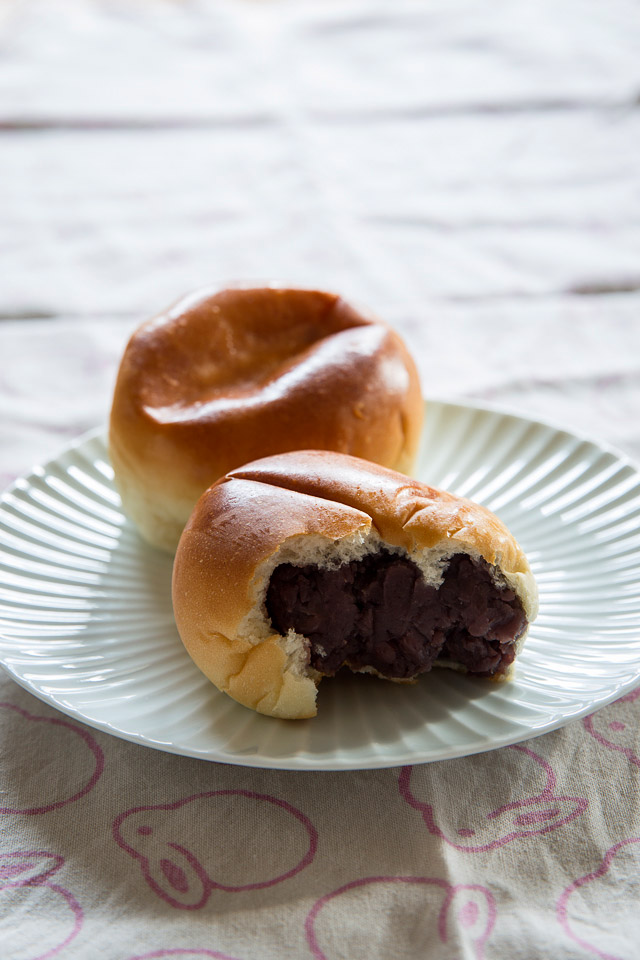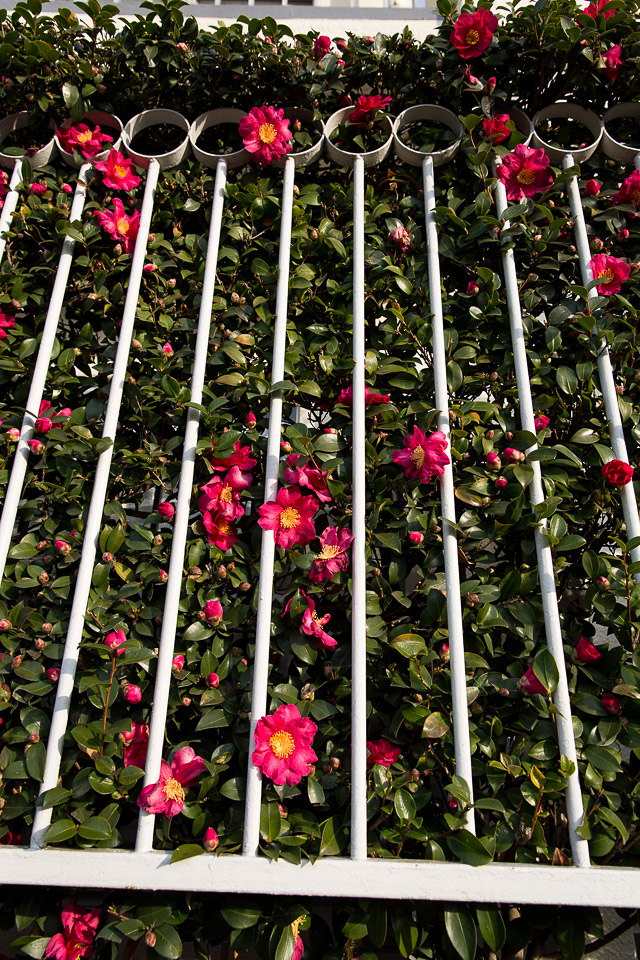 En Route to Vancouver
I probably shouldn't load a series of sky views, but I like them all. There is something magical about photographing from inside an airplane, plus it helps me stay calm during take-off!