Japan Trip: Tokyo, Kyoto & In-betweens. Vol.1 Kyoto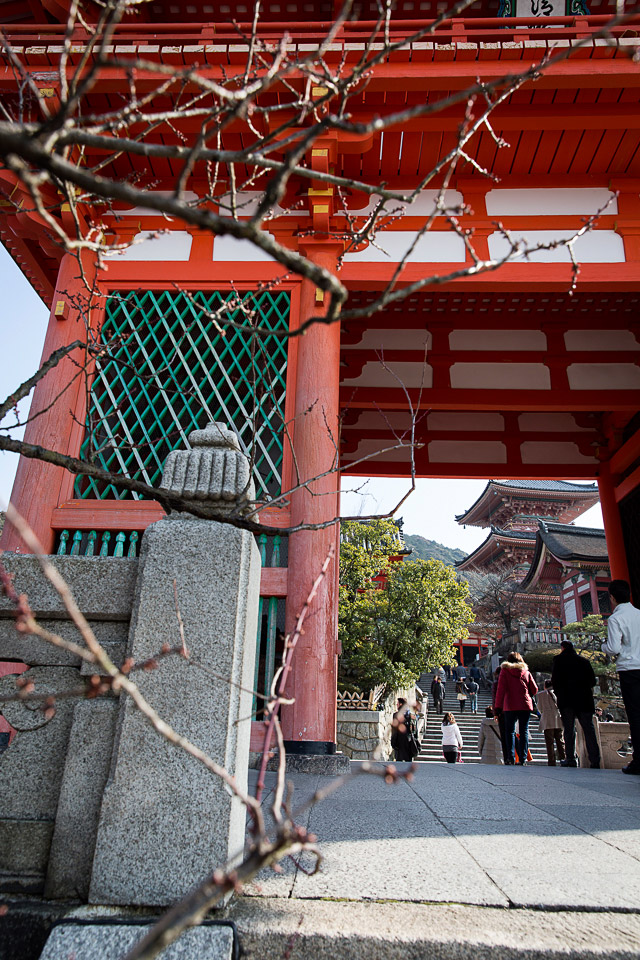 Our much awaited, for 5 years to be exact, trip to my hometown Tokyo turned into a bit of chaos from the get go. It happened when my partner Pascal and I, along with our friends a couple who traveled with us, came down with a terrible cold on the 4th day into our trip. I had a high fever that was passed on to Pascal, then our friends, and onto my 91 year old grandma, my niece, nephew and so on. It was quite an ordeal, which included me having to call an ambulance and being instructed to closely monitor the shallow breathing of my unconscious friend, sleeping for an entire week while recovering, thus missing all the New Year's feasts that I had dreamed for a LONG time, and rescuing Pascal from a gravely ill condition with another emergency visit where I also had to receive an intravenous drip around 3 am. I had never imagined that my trip would be so eventful when the destination was Japan, not some exotic, unfamiliar foreign country.
However, what we learned from this experience came out to be a priceless gift. Pascal and I ended up spending a lot of time with my family members, and that period was filled with a lot of warmth, a great deal of chatting, pots of green tea and countless Japanese mandarins. Reconfirming the strong relationships that had become obscured over the past years due to the physical distance was very assuring to me. We will definitely need to return again soon, this time during the spring so we can see the cherry trees blooming, because it was quite chilly during this trip since many Japanese homes are not insulated– inside most of the houses we visited, it was only 10 degrees C– LOL!
I am truly grateful for the trip, although we only managed to do a small portion of what we had initially planned. However, I had accomplished the most important missions of this trip, which were to see my grandma, and to bring back the Mamiya RB67 camera that my uncle had passed down to me. Although I couldn't finish tracking down my mother's whereabouts as I had planned to do, I have always believed that life always tells and gives me what's needed at the proper moment, and I think this belief was confirmed during our travels. I was definitely fulfilled with the precious time we had with my family, friends and even my old high school classmate's new-born baby.
This trip consisted of two major parts. During one part, we spent time around the Kyoto and Nara areas, and the second was spent around the Tokyo area, where I grew up. In-betweens are the places we stayed and visited briefly. We very much enjoyed the fact that a couple of train rides and some blisters could get us pretty much everywhere in these areas. I particularly like the act of walking, not just because of the physical exercise but also because it allows me to observe details of everyday lives, particularly interesting when visiting unfamiliar places (oh, a long walk also spikes my hunger too!). Despite getting sick, we were able to overcome, recharge ourselves and got energized thanks to the sunny weather throughout the trip. And this was something I had missed the most: soaking up the sun in the cold crisp air.
We hardly bought anything from Kyoto, or Tokyo in that matter; only a couple of bottles of shichimi spice, yuzu salt and a kitchen knife with my name engraved on it. Instead, we absorbed the culture right there in the moment. After all, we had received so much from our family and friends in the form of hospitality and thoughtfulness. We were able to arrive safely at home with the long lasting memories to remember this trip by.
Okay let the photos speak for themselves… I will post Vol. 2 Tokyo as soon as I can. Look forward to hearing from you!