Heirloom Tomato Open-faced Sandwich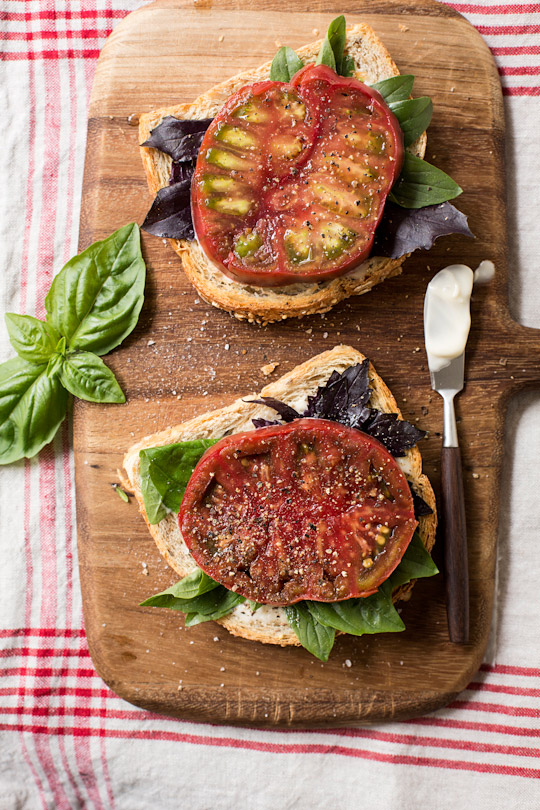 When it comes to the season's first home grown heirloom tomatoes, I want to enjoy them in minimalist preparations in order to taste their concentrated flavours of summer. As the season winds down, so does the taste of tomatoes, and this is the time to throw them in a pot with roasted garlic for creamy tomato soup or roast them for passata, but for now, here is what we are doing: Slice the tomatoes to 1/2 inch thick pieces, place on sliced grain bread with plenty of mayonnaise, freshly harvested basil leaves, salt and pepper, and voila!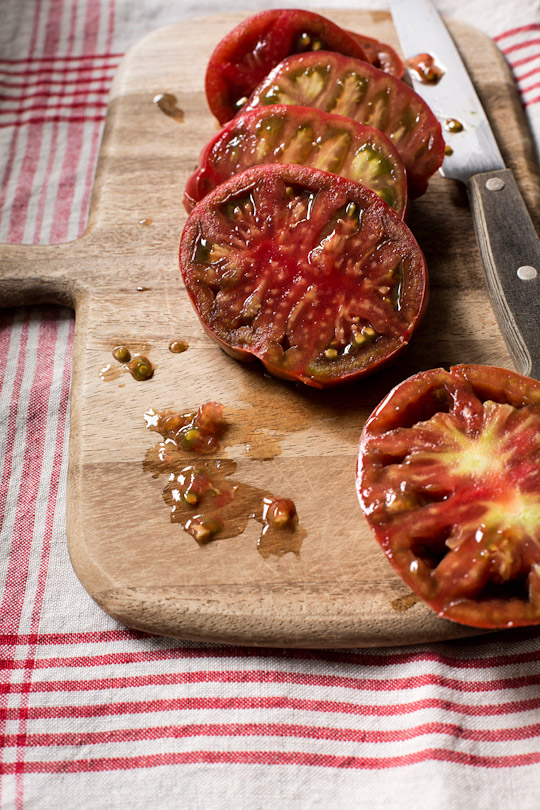 Today's post is more of a lesson that I learned regarding tomato growing than a recipe post. Truth be told, my heirloom tomatoes have been doing poorly compared to the previous summer, despite the fact we've been having a great dry summer and last year's was wet. The reasons and solutions are: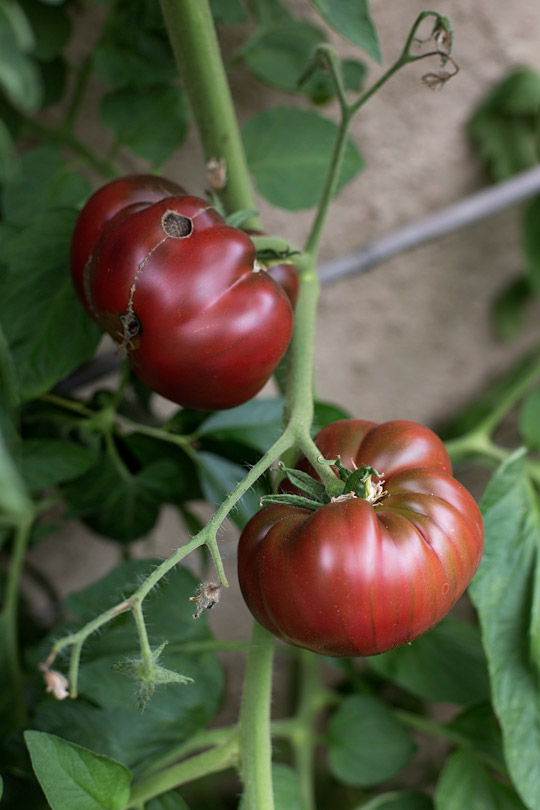 a)    Nitrogen build-up in soil.
My tomato plants had too much leafy growth and little fruiting. My friend, a pro gardener, pointed out that I have planted tomato plants in the same spot in our mini green house for a few seasons, applying rotted manure every spring: thus, nitrogen from the manure built up excessively. To avoid a situation like this, she suggested, as her father used to do, that I remove a foot high or so of soil from the area and replace it with new soil. Alternatively, she recommended that I simply plant nitrogen guzzlers such as squash or cabbage.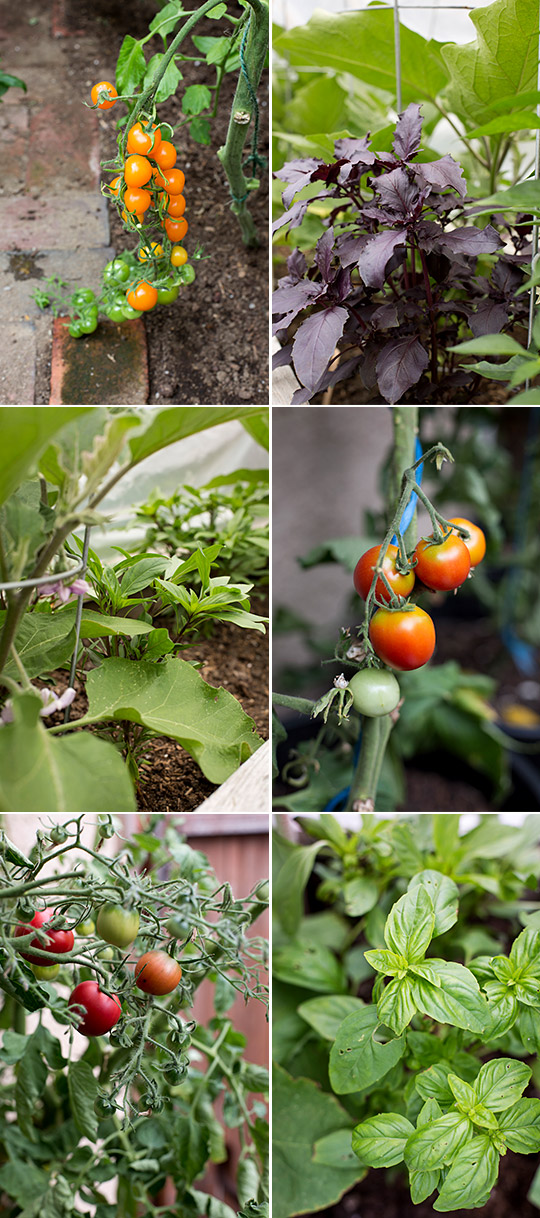 b)    Too close to the south facing wall
A south facing wall is a perfect spot for heat loving stone fruit trees and such, but too much heat radiates from the wall for the tomato's tender leaves. Although I have been trying to utilize unused space by growing containers of tomato plants, I will have to leave my containered peach tree alone there when the tomatoes have finished this year.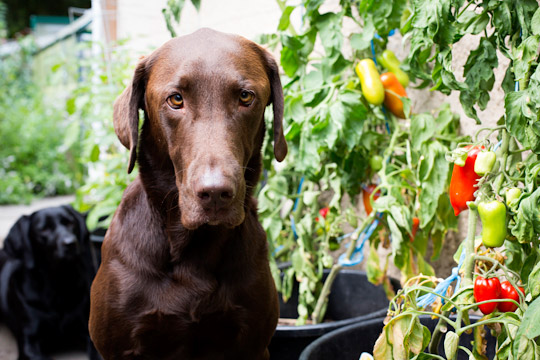 c)    Tomato thief
One of our dogs turned into what we call a "tomato thief." He was busted while having a grand time devouring ripened plum tomatoes that were grown for our Margharita pizza sauce! The tomatoes were growing at his eye height, so we will have to raise the bed higher for the next season!
What kind of tomato problems are you all facing?