Garlicky Creamy Roasted Tomato Soup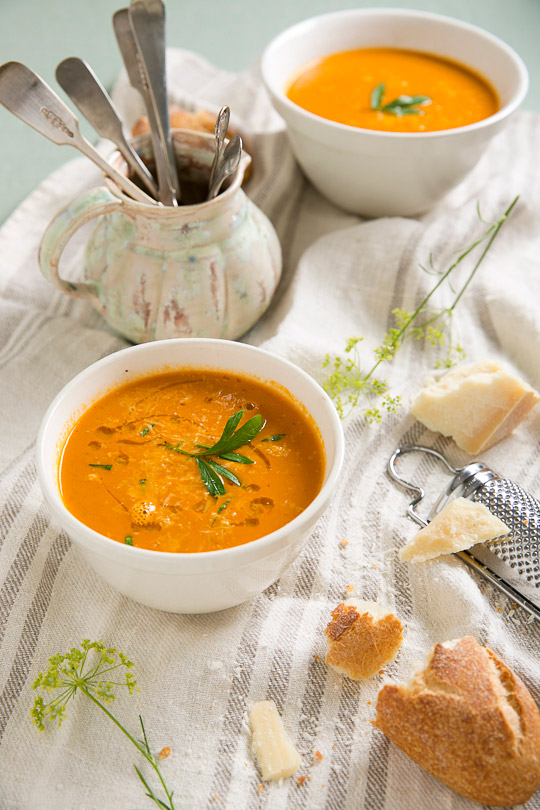 As I planted garlic cloves for next year's harvest in the chilly weather today, my hands were cold even though it was a clear sunny day after many days of rain. All I thought of is how I was going to make the garlicky creamy roasted tomato soup that warms me up inside out.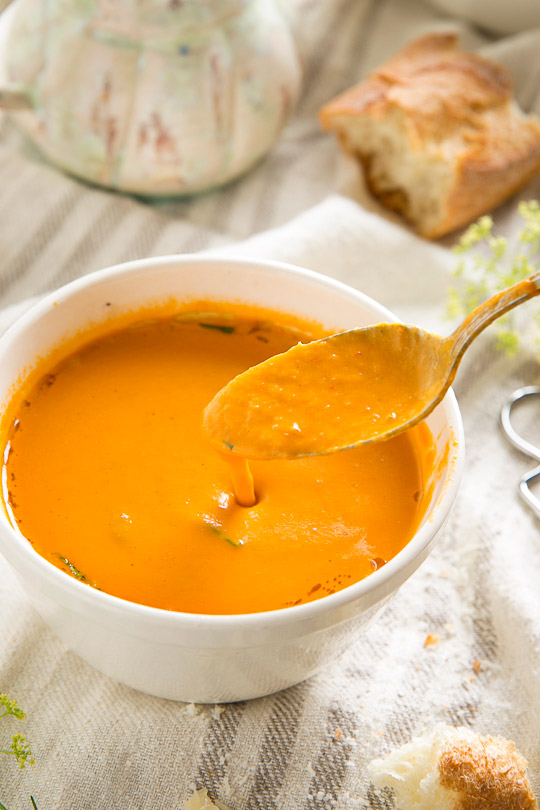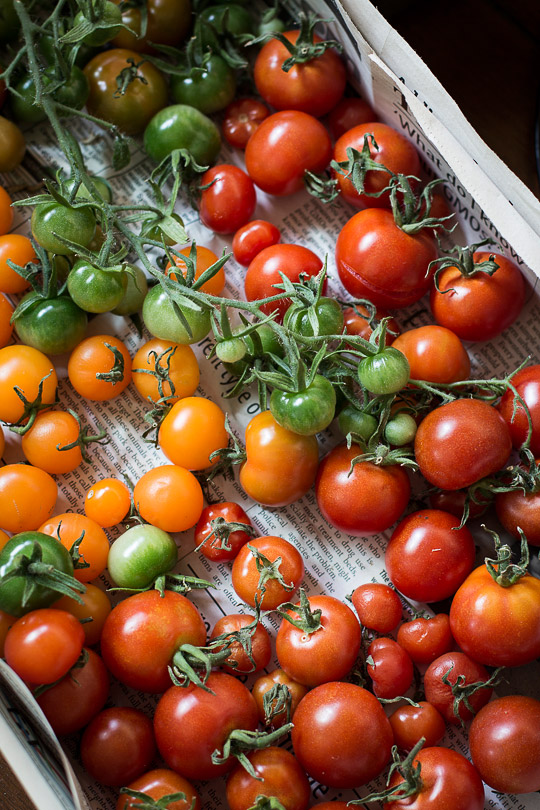 Some of my heirloom tomatoes and red bell peppers from this summer have remained sitting on a kitchen counter to ripen. This recipe is a nice way to clean up my kitchen and create some room for imminent winter vegetables.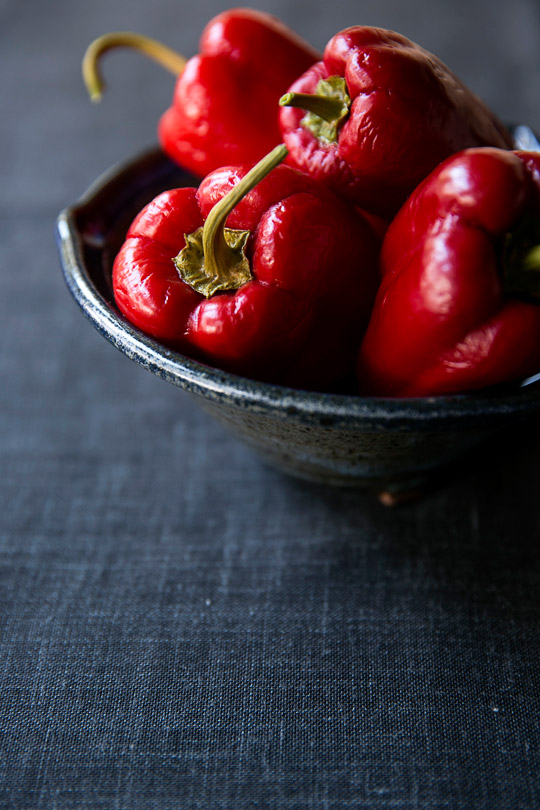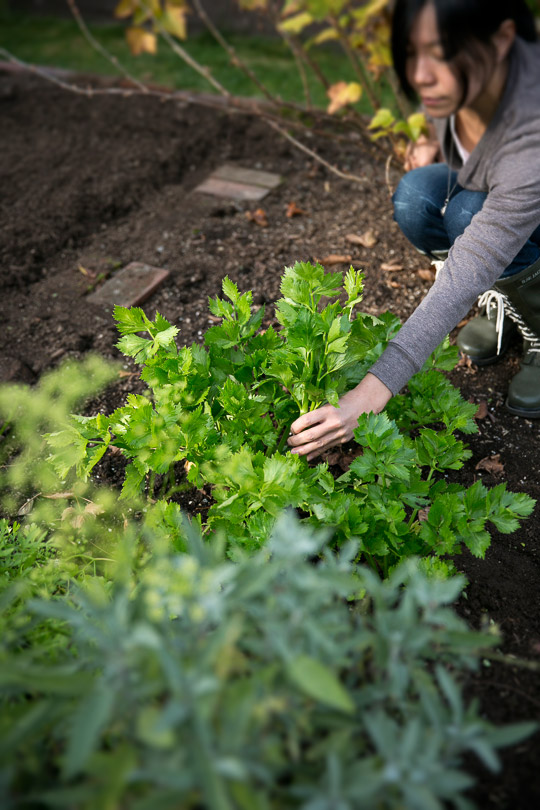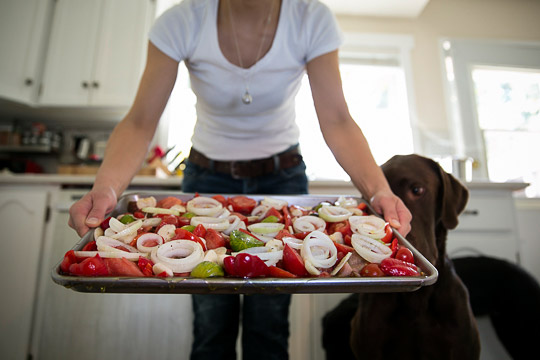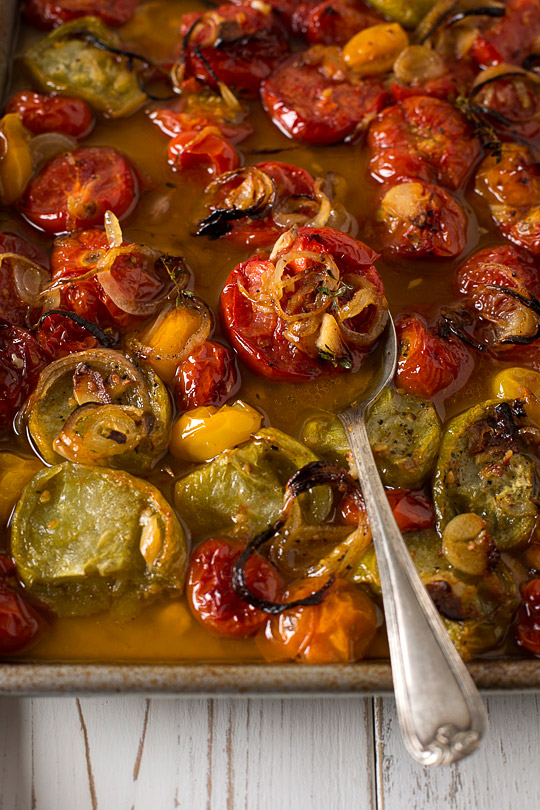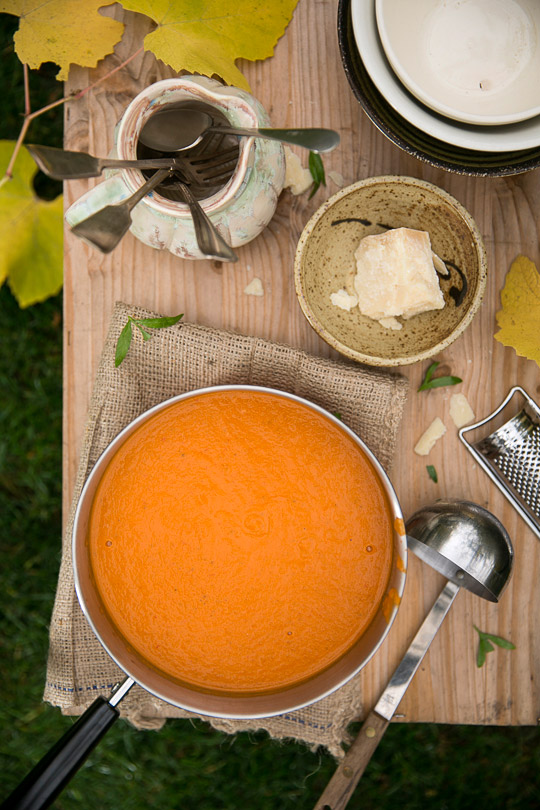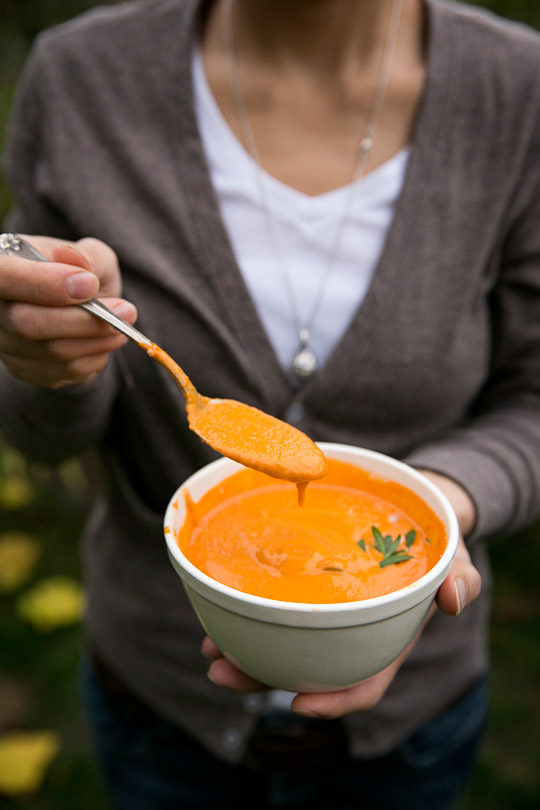 Garlicky Creamy Roasted Tomato Soup
I always eyeball the amount of ingredients for this recipe. When I have too many tomatoes screaming to be used, the soup gets thicker. So feel free to adjust to your desired consistency using fewer tomatoes. The result is always delicious as long as you stay patient and carefully roast and semi-caramelize the vegetables.
Yields about 2.5 L
2 kg heirloom tomatoes, sliced into 1 inch pieces
2 red bell peppers, seeded and cut into 1 inch pieces
2 onions, sliced into ½ inch pieces
10 garlic cloves, peeled and roughly sliced
1 tablespoon cane sugar
1 teaspoon salt
1 teaspoon black pepper
½ cup olive oil
1 tablespoon butter
2 stalks celery, cut into ½ inch pieces
1½ L chicken stock or vegetable stock
1 cup heavy cream, warm
Garnish
Parmesan cheese, freshly ground
Italian parsley, chopped
Preheat the oven to 375F.
Place the tomatoes and red bell peppers on a rimmed baking sheet. Scatter the onions and garlic on top. Sprinkle over the vegetables with the sugar, salt, and black pepper, and then drizzle with the olive oil, coating all the onions and tomatoes as much as possible. Roast until the tomatoes and onions are lightly charred, about 30 minutes.
Baste the liquid over the vegetables and roast for another 10 minutes.
In a large heavy bottomed pot, melt the butter and sauté the celery over medium high heat.
Add the roasted tomatoes and the liquid to the pot, and bring to a simmer.
Add the chicken stock and simmer for 30 minutes. Skim constantly.
Puree the soup in a blender or Vitamix, and return it to the pot. Add the warmed cream and simmer further to reach the desired consistency.
Adjust with salt and pepper and serve immediately with crusty bread. Garnish with the cheese and parsley.