Beet & Chocolate Muffins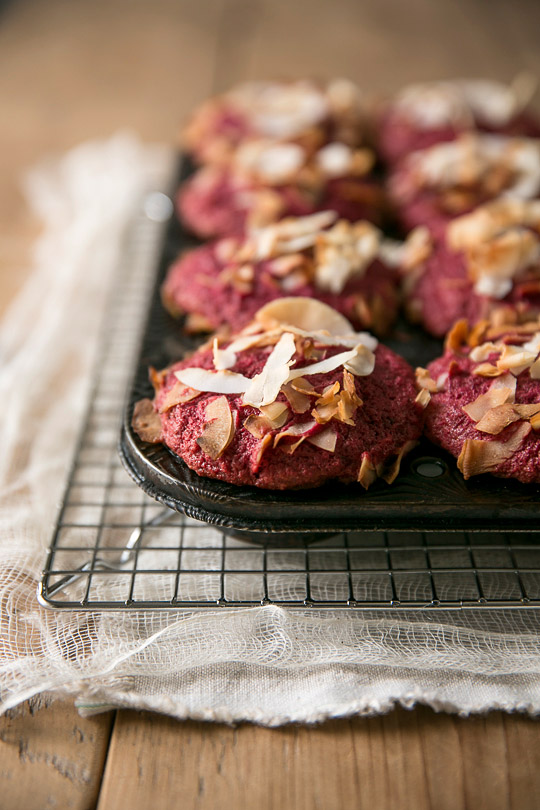 Whether or not you are a beet lover, if you are looking for the way to someone's heart, try these red muffins. They are fun to make, and even better the naturally intense colour of these muffins makes them an attractive as well as nutritious treat!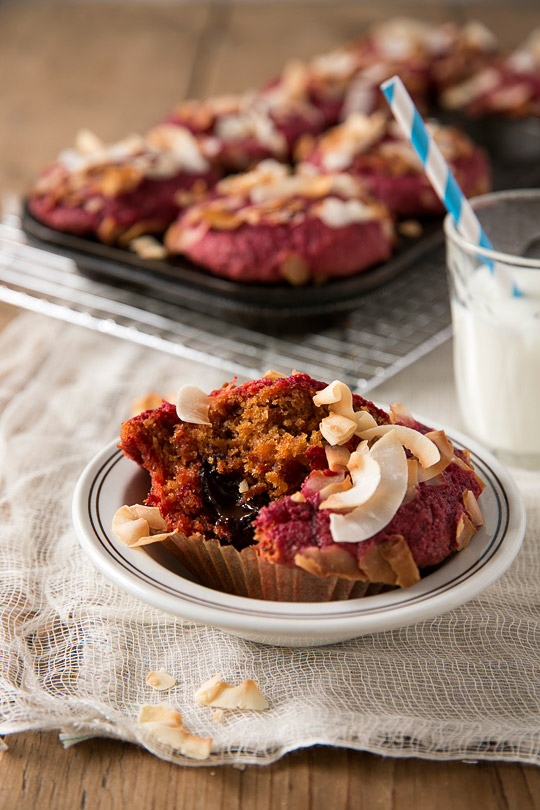 The idea of perfecting this recipe came after I gently nagged a local chocolatier, my farmer's market friend, demanding that he create beet flavoured chocolate to accompany their unique kale, tomato and other vegetable flavours. He explained that any additional flavouring added to chocolate making has to be strong and distinctive enough to overcome the taste of chocolate.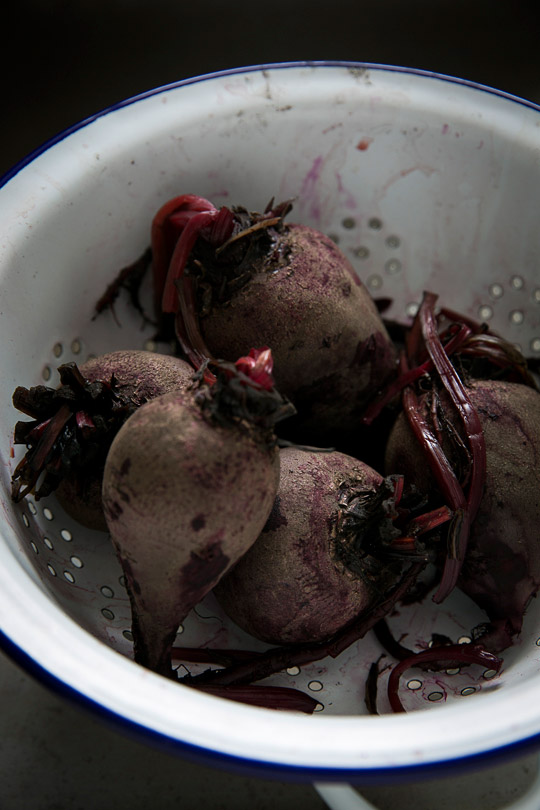 Since it didn't seem like the chocolatier was inclined to try this experiment, I decided to create my own concoction. Since beet has an earthy, subtle taste, after a couple of trials with grape seed oil and/or brown sugar and/or whole wheat, I have settled on a mixture of butter, cane sugar and white flour that gingerly brings out the earthy flavour of the beet. A chocolate piece is then inserted inside the muffins, and the slightly roasted coconut flakes placed over top helps create the perfect match in your watering mouth. The dream team of my imagination finally came true!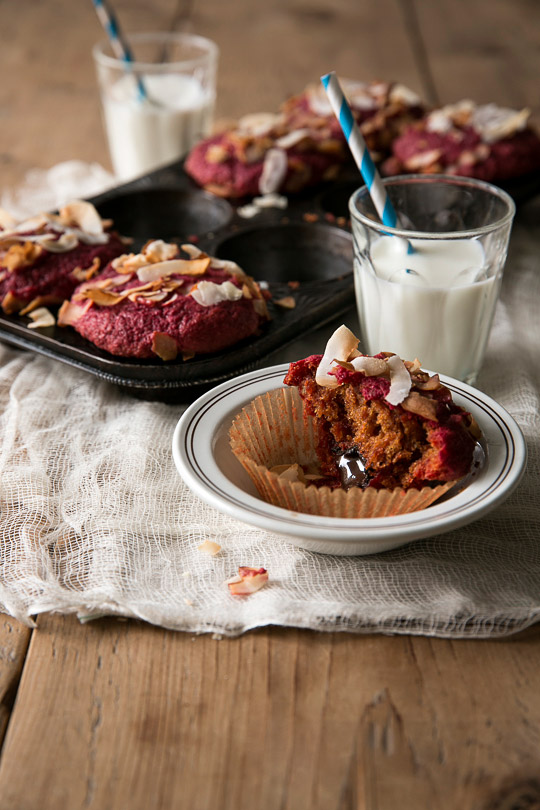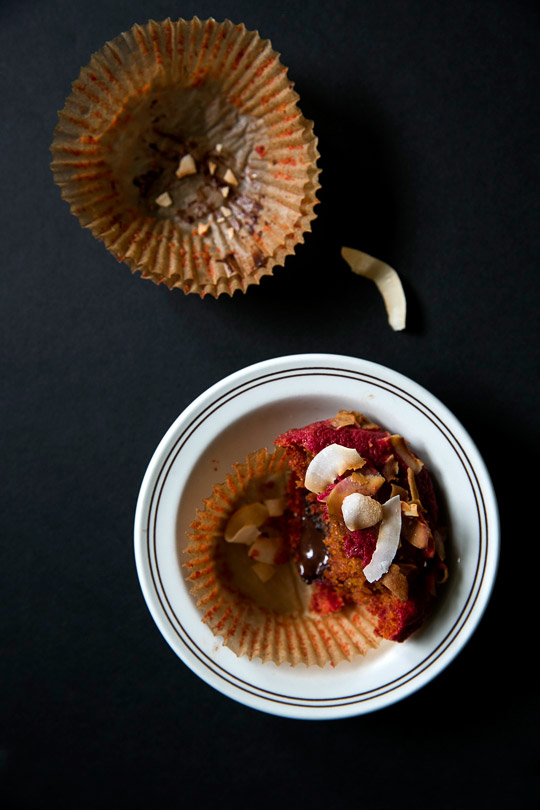 Beet & Chocolate Muffins
Makes 8 muffins
1 cup cooked beets (about 3 large beets), cooled and finely shredded
100g butter, room temperature
140g cane sugar (fine texture)
2 eggs, room temperature, slightly beaten
200g unbleached white flour
¼ teaspoon salt
3 teaspoons baking powder
2 tablespoons milk, room temperature
8 pieces of dark chocolate
Shredded coconut flakes
Preheat the oven to 350F. Sift together the flour, salt and baking powder.
Cream the butter in a large bowl and add the sugar in a couple of instalments. Continue to stir until pale and fluffy.
Add the eggs 1 at a time and continue to stir until combined. Add the beets and mix well.
Add half the amount of flour mixture and stir until mixed, then add the rest and gently fold with a spatula in a circular motion. Do not stir too much.
Divide the batter into prepared muffin cups in a tin. Insert one piece of chocolate inside each muffin. Sprinkle with coconut flakes on top. Bake until done, about 25 minutes.
Transfer the muffins to a rack and let cool.